Introduction:
In the world of basketball video games, NBA 2K24 stands as a pinnacle of virtual competition. With its meticulous attention to detail and lifelike player simulations, it accurately captures the essence of the sport. Among the game's extensive roster, there are ten players who stand above the rest, boasting the highest ratings. In this article, we will explore the top 10 players with the highest ratings in NBA 2K24, highlighting their remarkable skills and impact on the virtual court.
1.Nikola Jokic OVR 98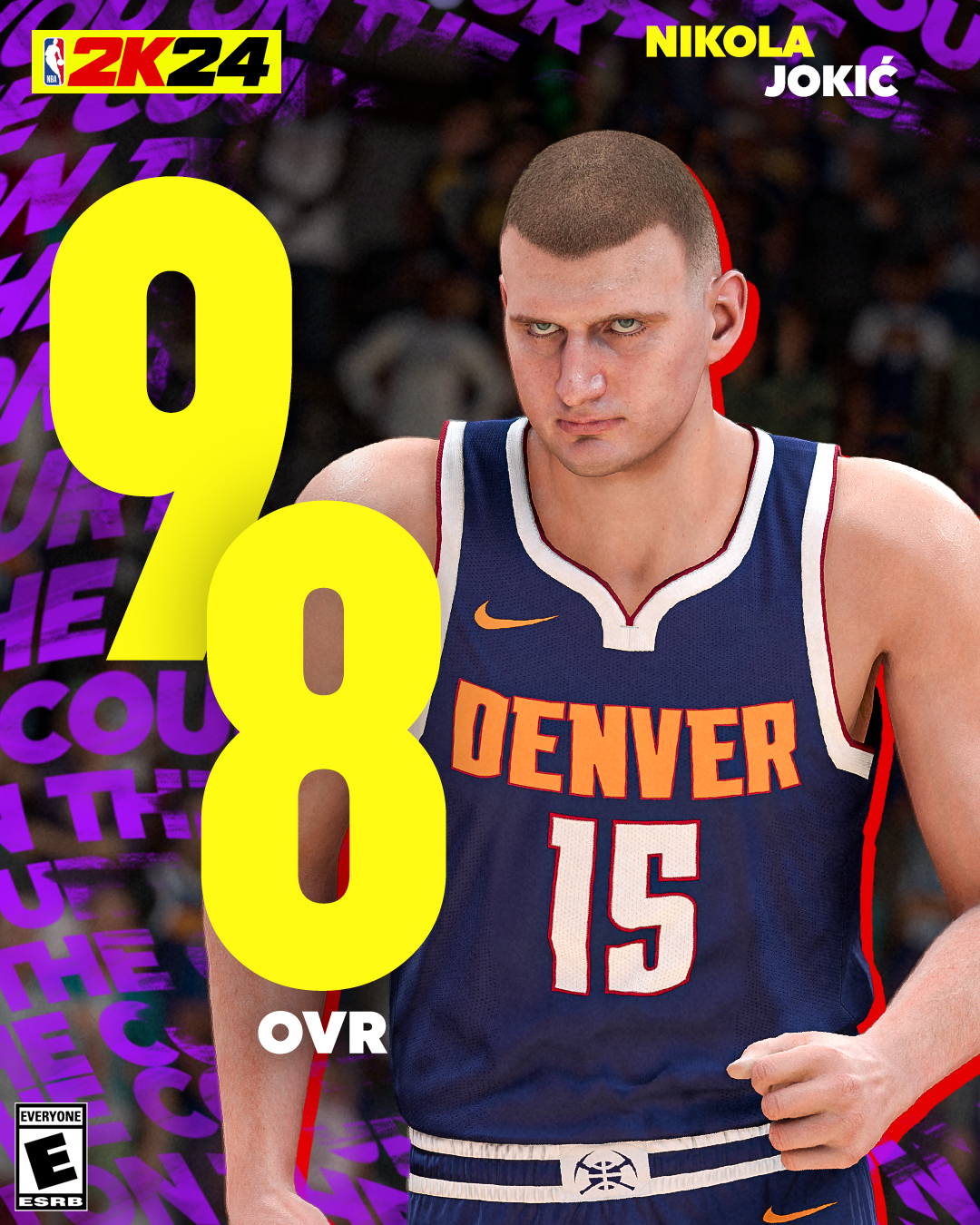 Nikola Jokic led the Nuggets to win the championship last season with an average of 24.5 points, 11.8 rebounds, and 9.8 assists per game, achieving a remarkable average triple-double record. His outstanding performance last season also made him the highest-rated player with a 2K rating of 24. We look forward to seeing what heights Jokic can lead the Nuggets to this season.
2.Giannis Antetokounmpo OVR 96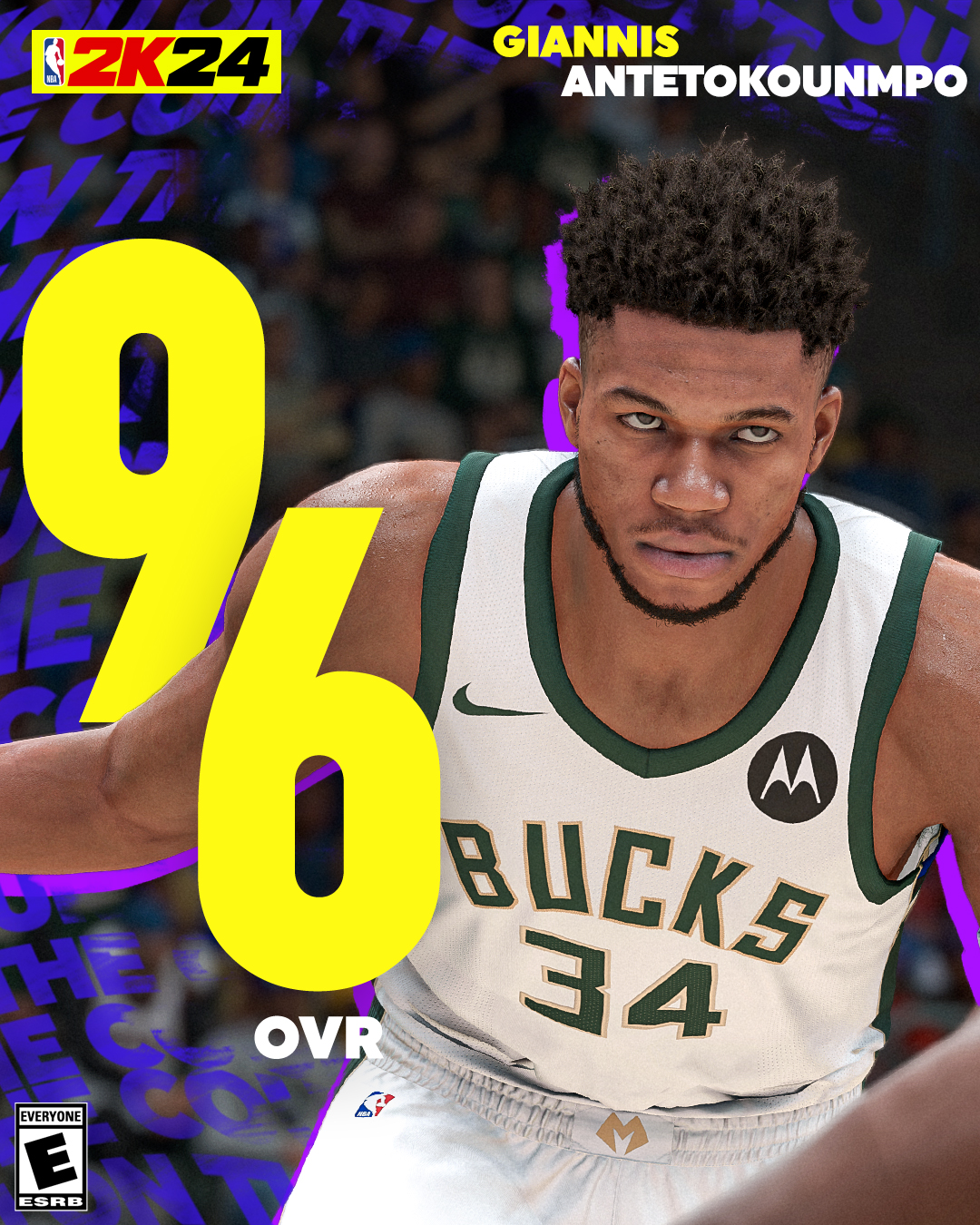 With his exceptional physical abilities and talent, Giannis consistently contributed an average of 31.1 points, 11.8 rebounds, and 5.7 assists per game. However, despite his explosive numbers, he was unable to lead the Bucks further in the playoffs. We hope to see an even better performance from him in the upcoming season.
3.lebron james OVR 96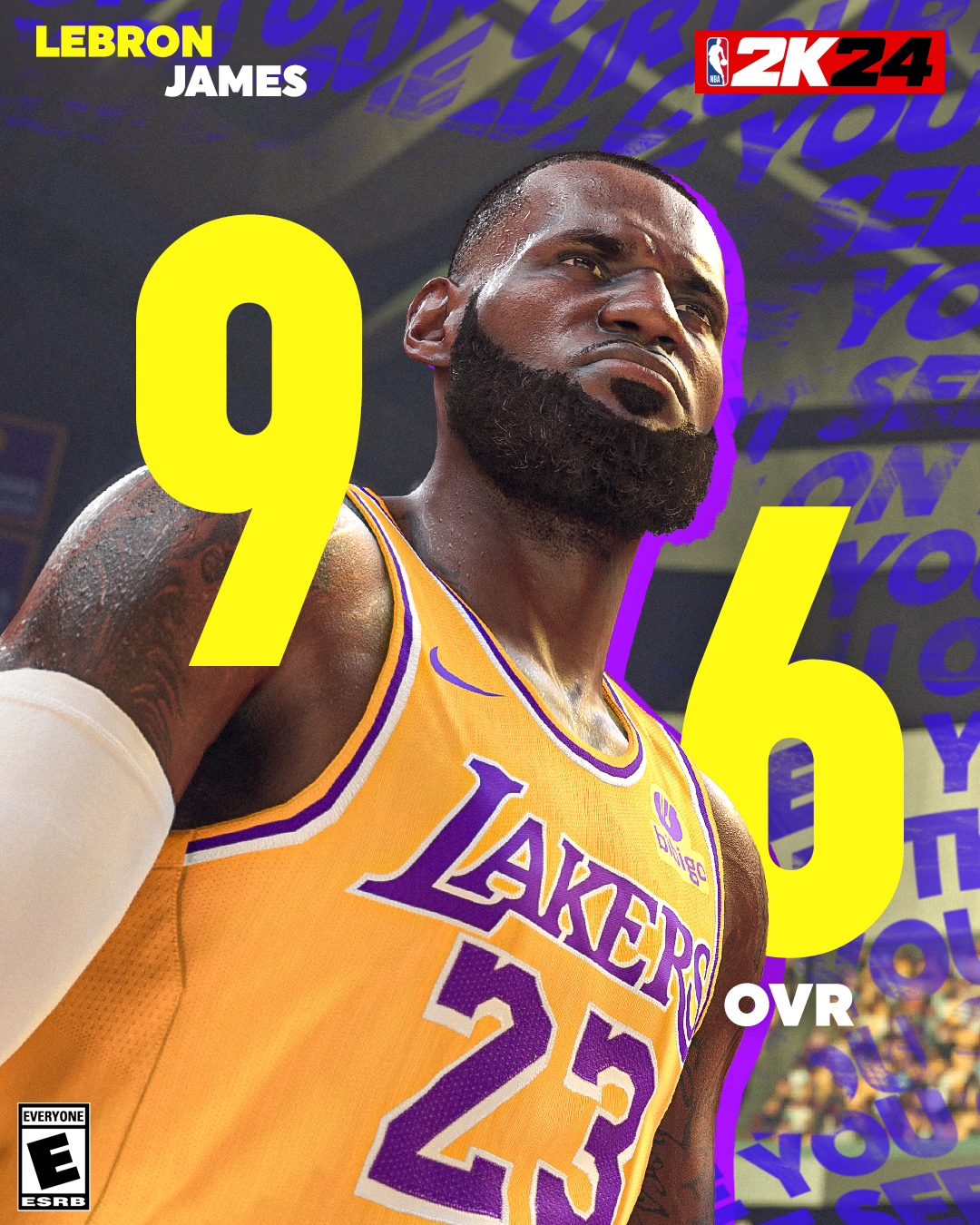 Regarded as one of the greatest basketball players of all time, LeBron James continues to command respect in the virtual realm. His combination of strength, basketball IQ, and playmaking abilities makes him a force to be reckoned with.
4.Joel Embiid: OVR 96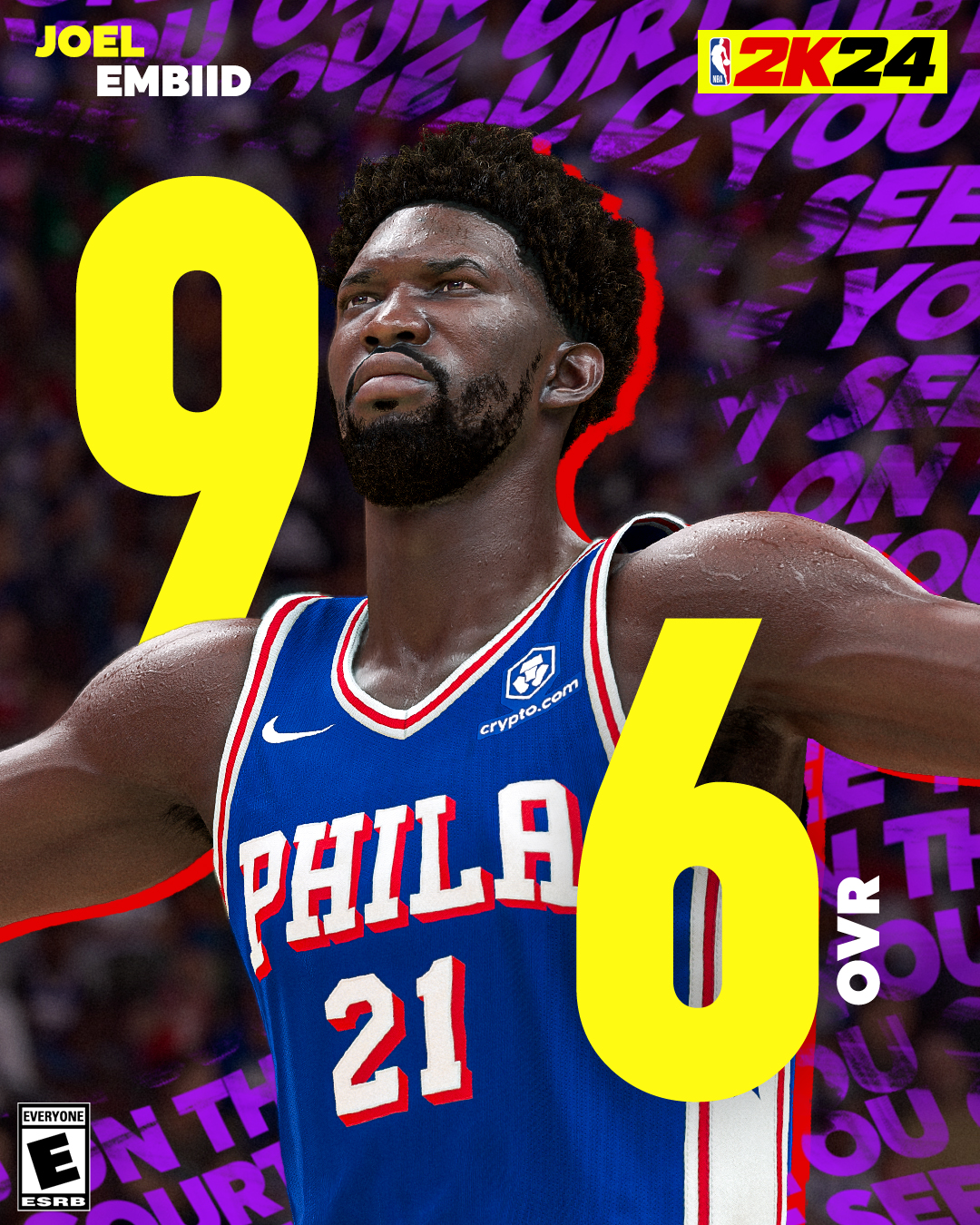 Joel Embiid's dominance in the paint translates seamlessly into NBA 2K24. With his imposing presence, scoring touch, and shot-blocking abilities, he provides an unmatched inside presence for any team.
5.Kevin Durant: OVR 96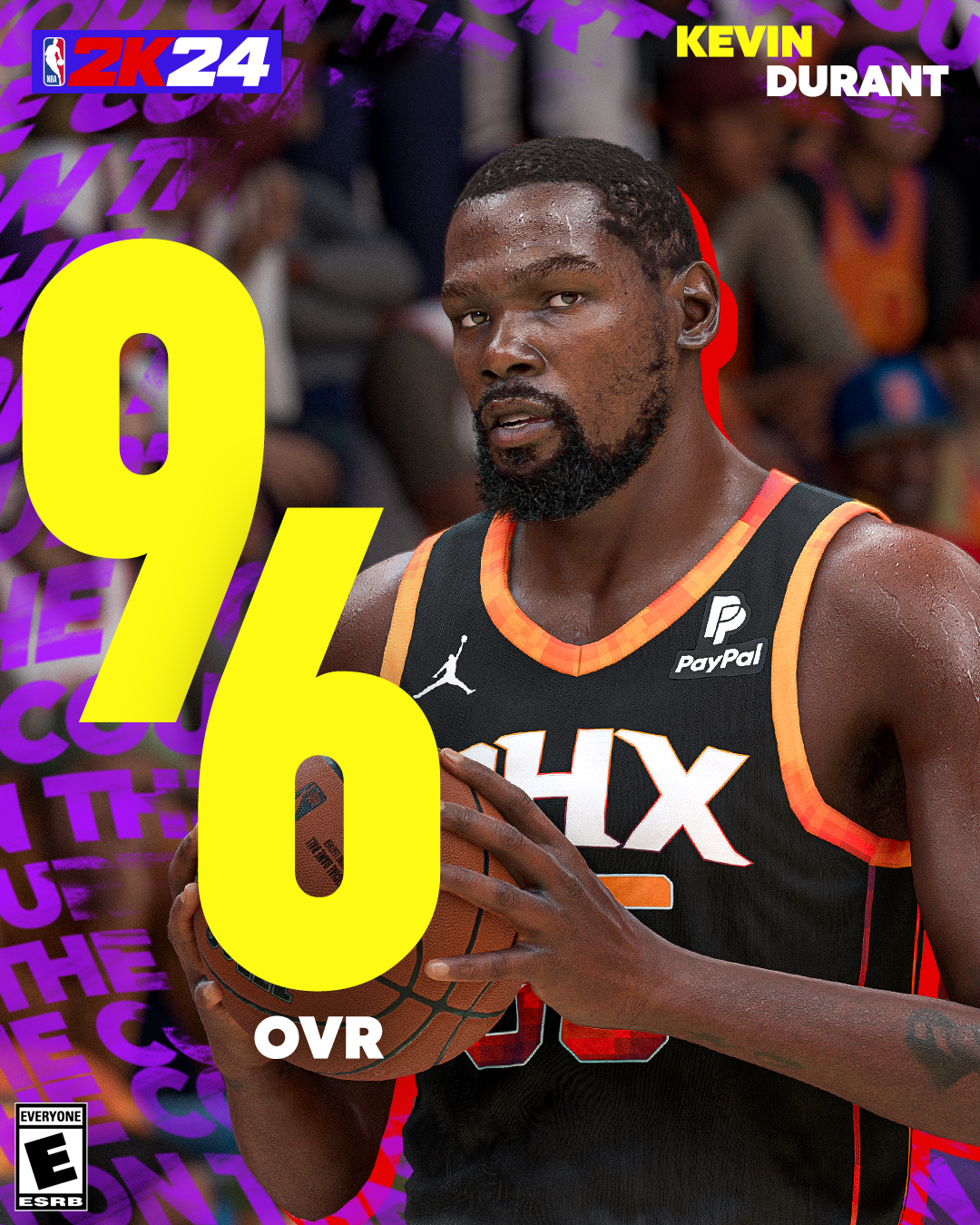 Renowned for his scoring prowess and silky-smooth shooting, Kevin Durant shines in NBA 2K24. His offensive repertoire, including his deadly jump shot and unstoppable scoring ability, cements his place among the game's elite.
6.Stephen Curry: OVR 96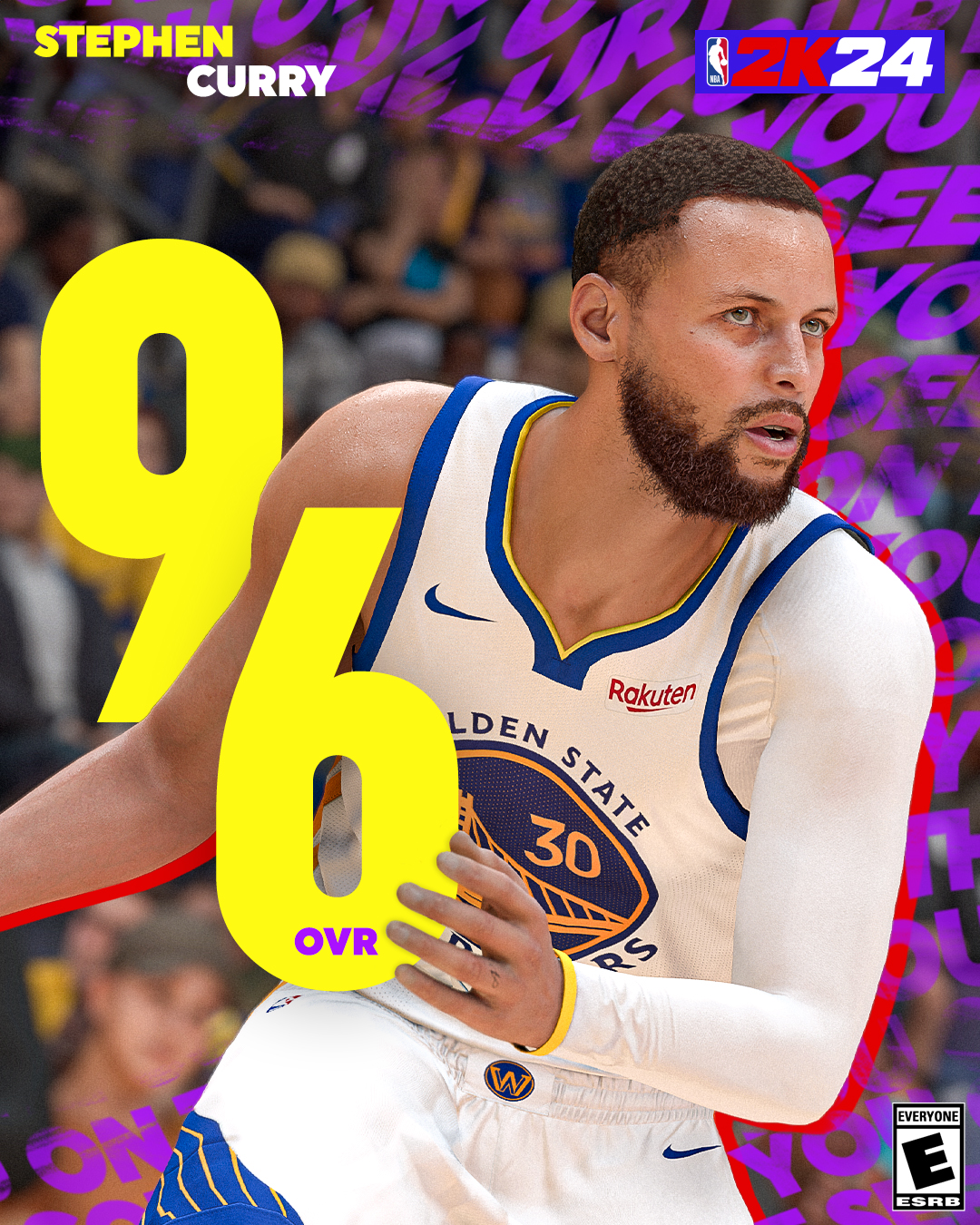 Stephen Curry's unparalleled shooting skills make him a fan favorite in NBA 2K24. His long-range accuracy, ball-handling wizardry, and ability to create shots from anywhere on the court make him a constant threat.
7.Luka Doncic: OVR 95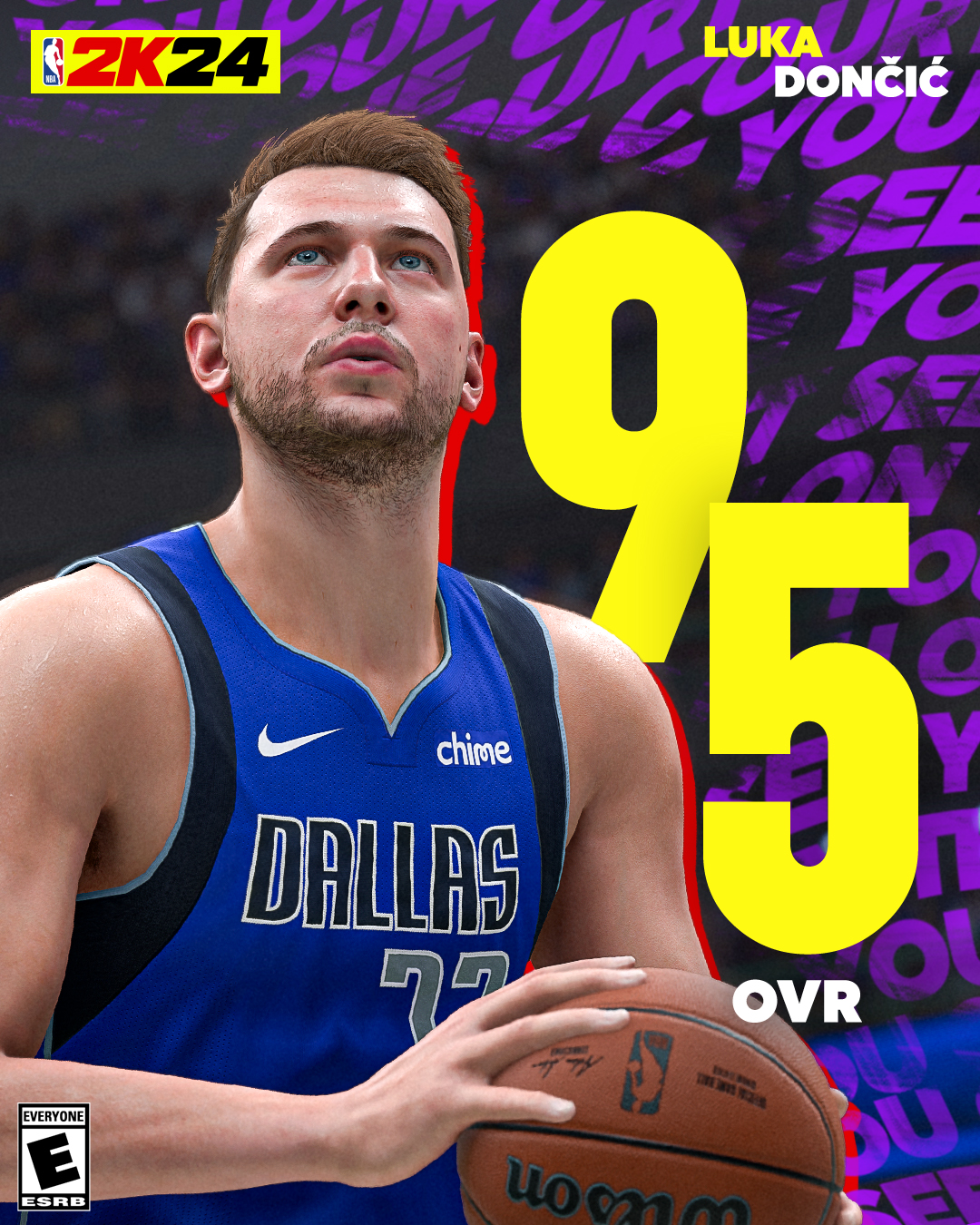 Despite his young age, Luka Doncic has already established himself as one of the league's brightest stars. In NBA 2K24, his exceptional court vision, scoring ability, and clutch performances make him a valuable asset for any team.
8.Jayson Tatum: OVR 95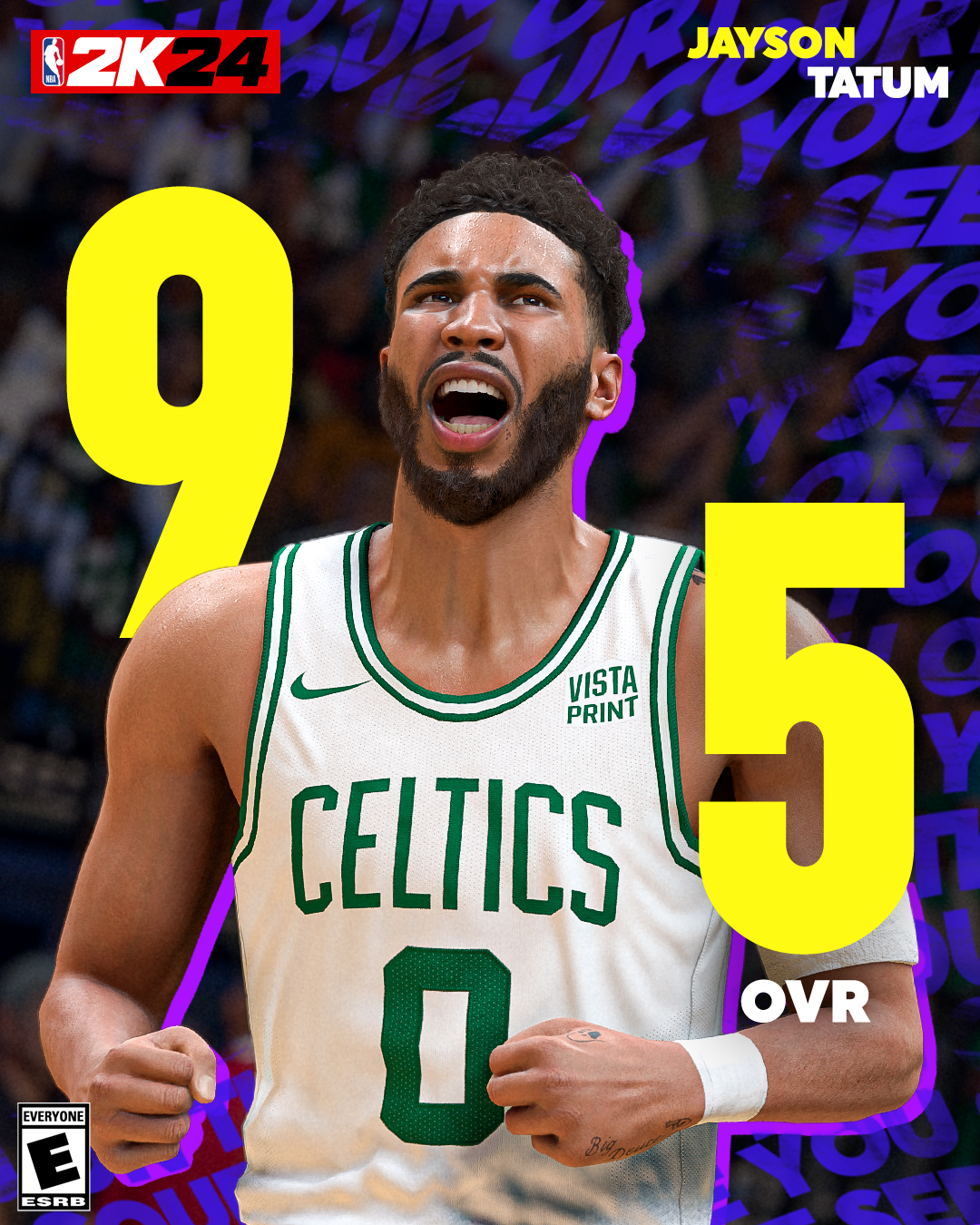 Jayson Tatum's rise to stardom is reflected in his high rating in NBA 2K24. With his smooth scoring touch, defensive prowess, and ability to perform in pressure situations, he has become a reliable go-to option in the game.
9.Jimmy Butler: OVR 95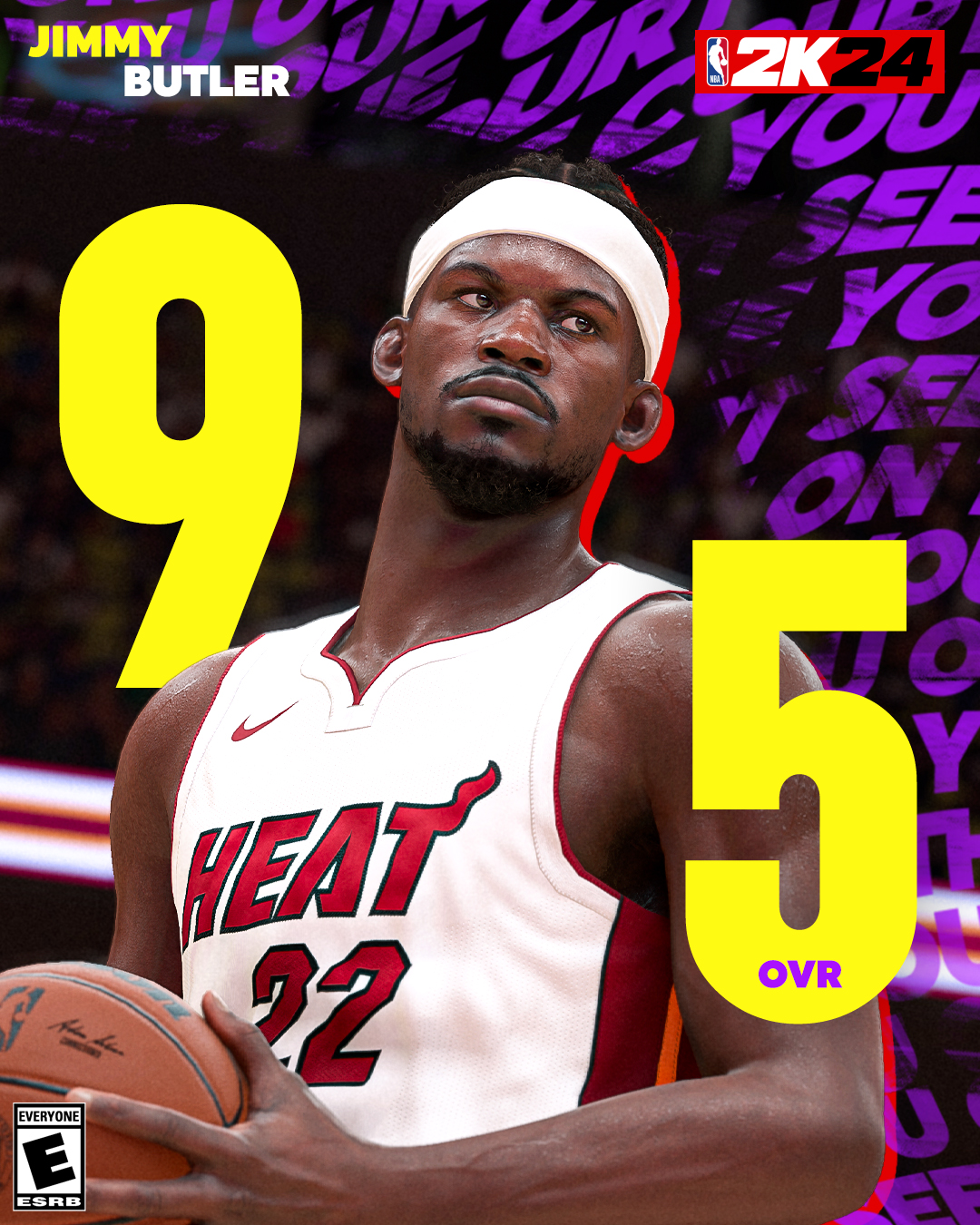 Jimmy Butler's tenacity, defensive skills, and leadership qualities translate seamlessly into NBA 2K24. His ability to impact the game on both ends of the court makes him a valuable asset and a formidable opponent.
10.Devin Booker: OVR 94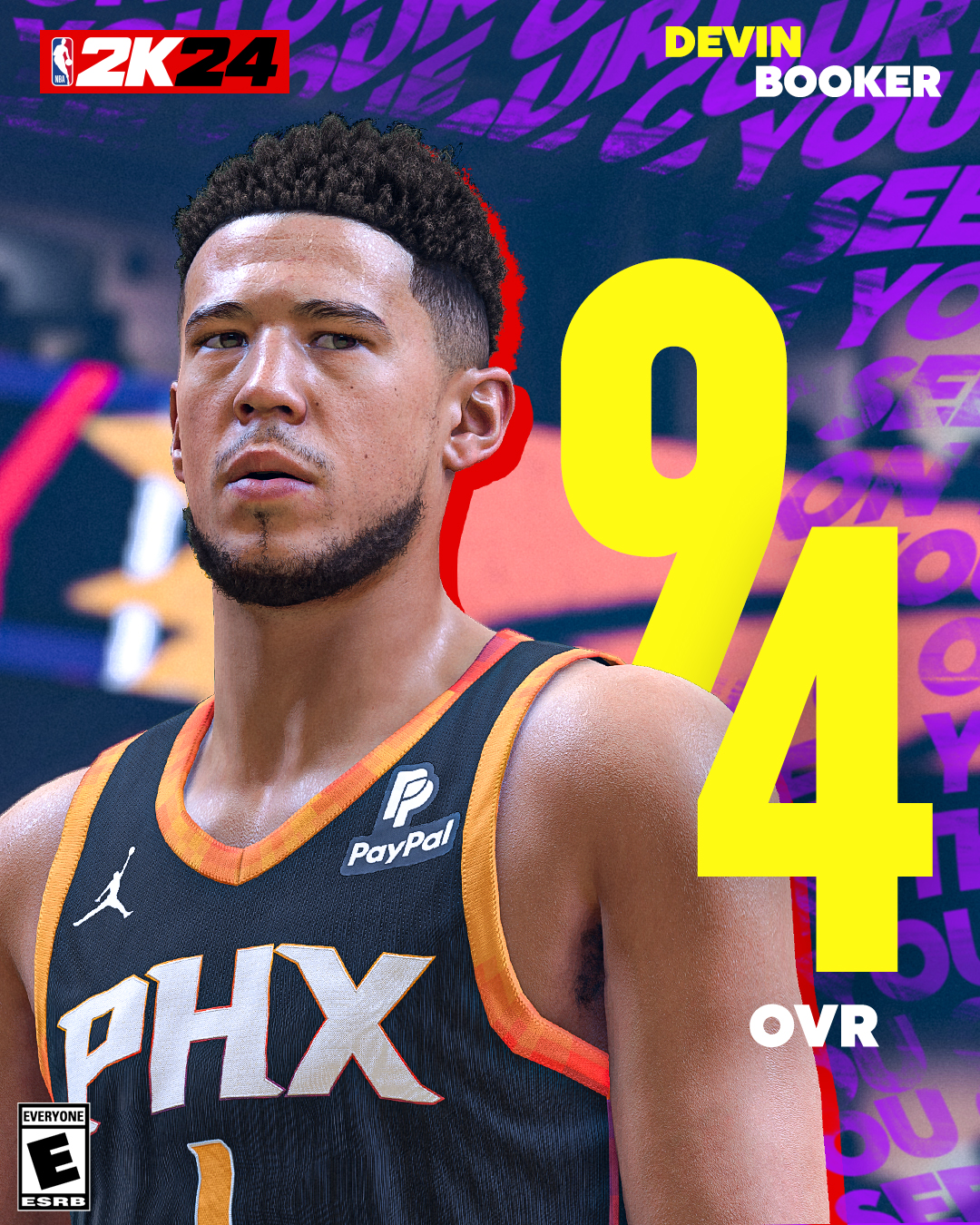 Devin Booker, a shooting guard for the Phoenix Suns, has proven himself to be one of the premier scorers in the NBA. Known for his smooth shooting stroke and ability to score from anywhere on the court, Booker has become a standout player in NBA 2K24.
Conclusion:
The top 10 players with the highest ratings in NBA 2K24 represent the epitome of virtual basketball excellence. Their exceptional skills, versatility, and impact on the court make them formidable opponents and invaluable assets to any team. Whether you're playing as them or against them, these players are sure to provide an exhilarating and authentic basketball experience in NBA 2K24.