EA FC 24 Ratings: The Top 10 Strikers

In the virtual realm of football, EA FC 24 has established itself as one of the most popular gaming franchises worldwide. With each new installment, fans eagerly anticipate the release of player ratings, debating and analyzing the virtual prowess of their favorite football stars. In this edition, we focus on the top 10 strikers, who possess the ability to wreak havoc on opposing defenses and dominate the virtual pitch.
1.Erling Haaland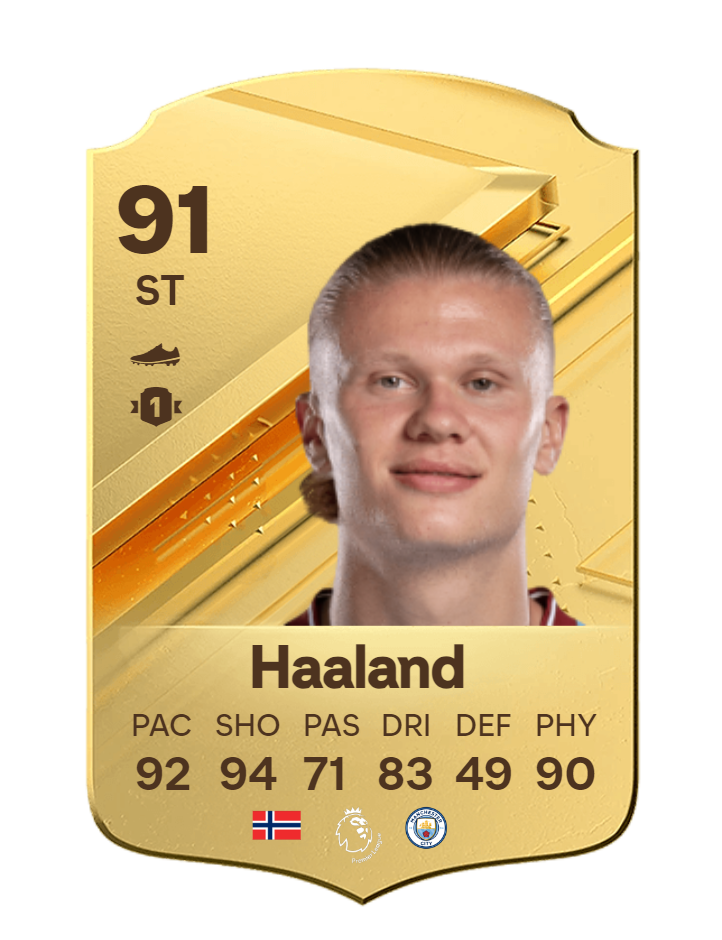 Topping the list is Erling Haaland, a young sensation who has taken the football world by storm. With his lightning speed, lethal finishing, and remarkable physical attributes, Haaland boasts a staggering rating of 91. He embodies the perfect blend of raw talent and immense potential, making him a force to be reckoned with in EA FC 24.
2.Kylian Mbappé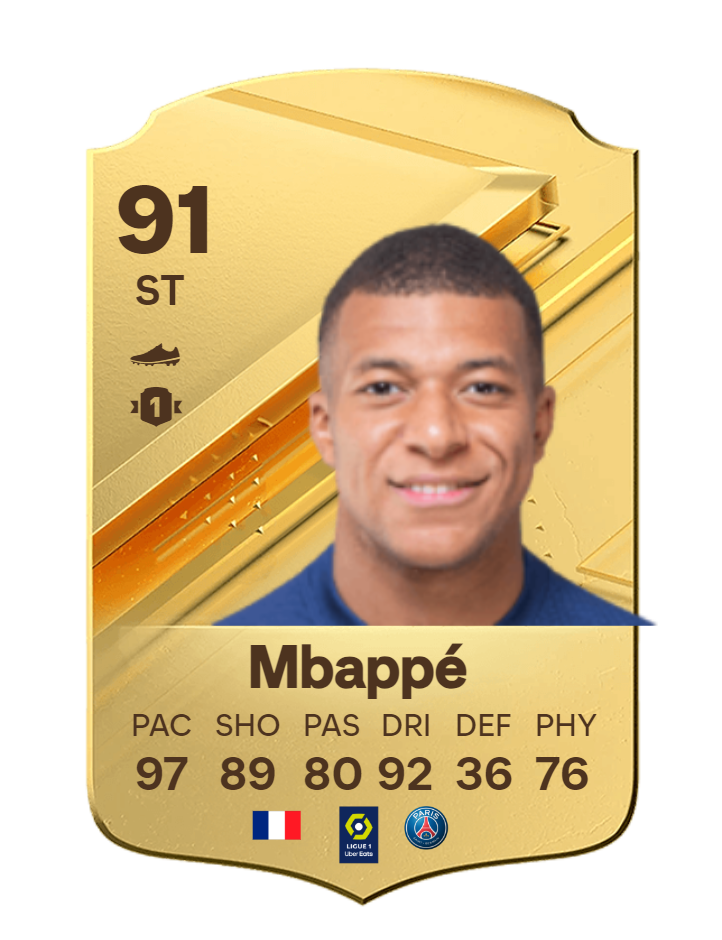 Following closely behind is Kylian Mbappé, a name synonymous with electrifying pace and incredible dribbling skills. Mbappé's rating of 91 reflects his ability to outmaneuver defenders effortlessly and find the back of the net with precision. His agility and versatility make him a nightmare for any defense.
3.Robert Lewandowski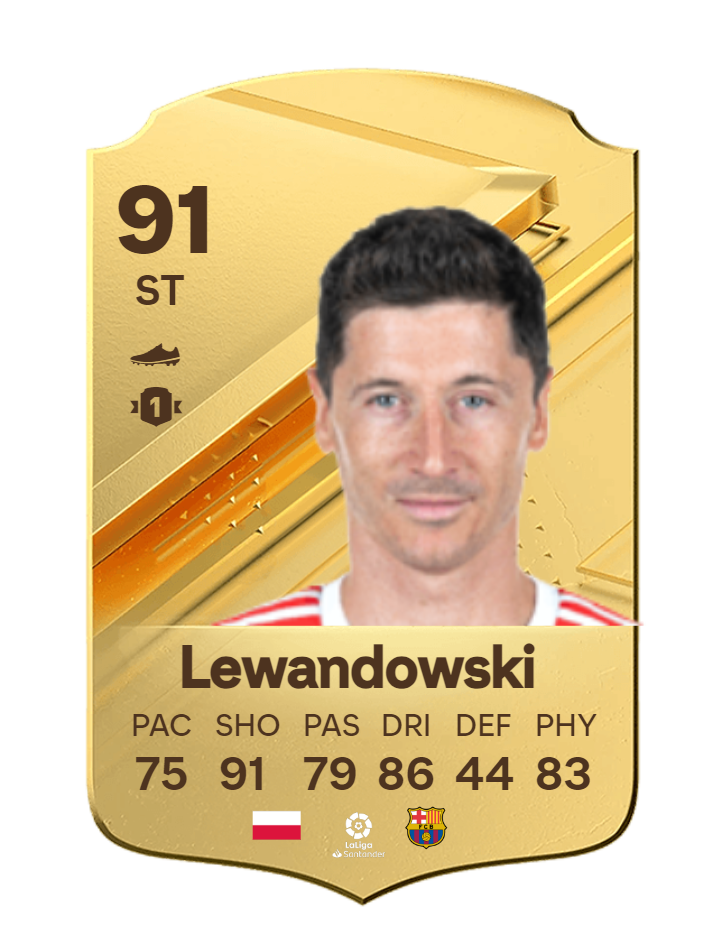 Robert Lewandowski, widely regarded as one of the best strikers of his generation, secures the third spot with a rating of 91. The Polish marksman's clinical finishing, intelligent positioning, and aerial prowess are second to none. Lewandowski's ability to consistently score goals makes him a valuable asset in any virtual team.
4.Harry Kane
Harry Kane, the epitome of a traditional center forward, earns a rating of 90. With his exceptional hold-up play, accurate passing, and deadly accuracy in front of goal, Kane is a complete striker. His ability to link up with teammates and provide key assists adds an additional dimension to his game.
5.Cristiano Ronaldo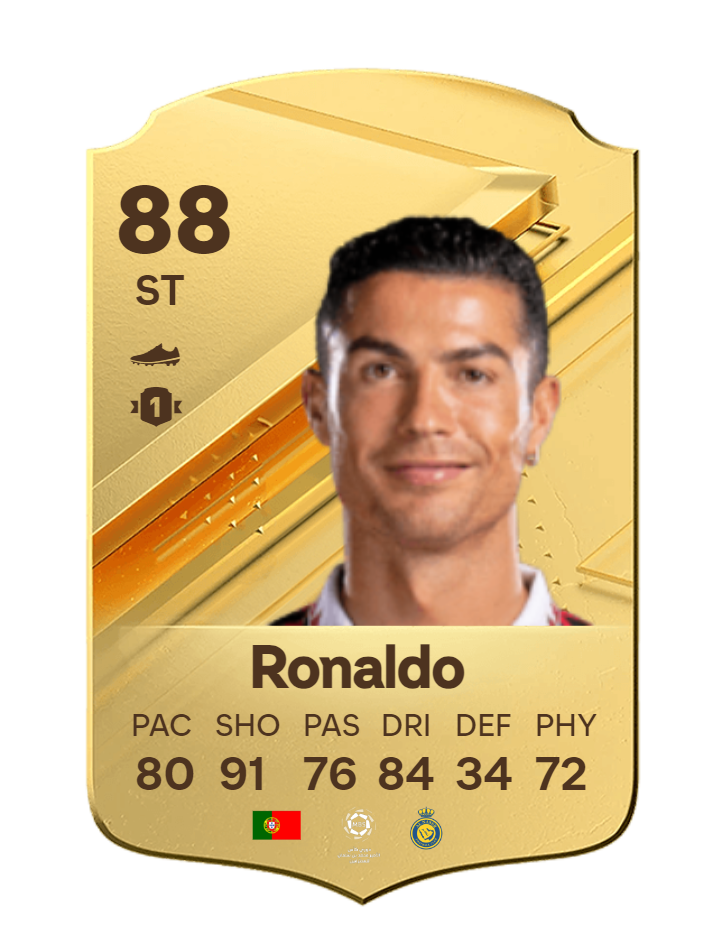 Cristiano Ronaldo, a name synonymous with greatness, is not far behind with a rating of 88. Despite advancing in age, Ronaldo's physical attributes, technical skills, and goal-scoring instincts remain unmatched. His ability to deliver in crucial moments makes him a true game-changer.
6.Lautaro Martínez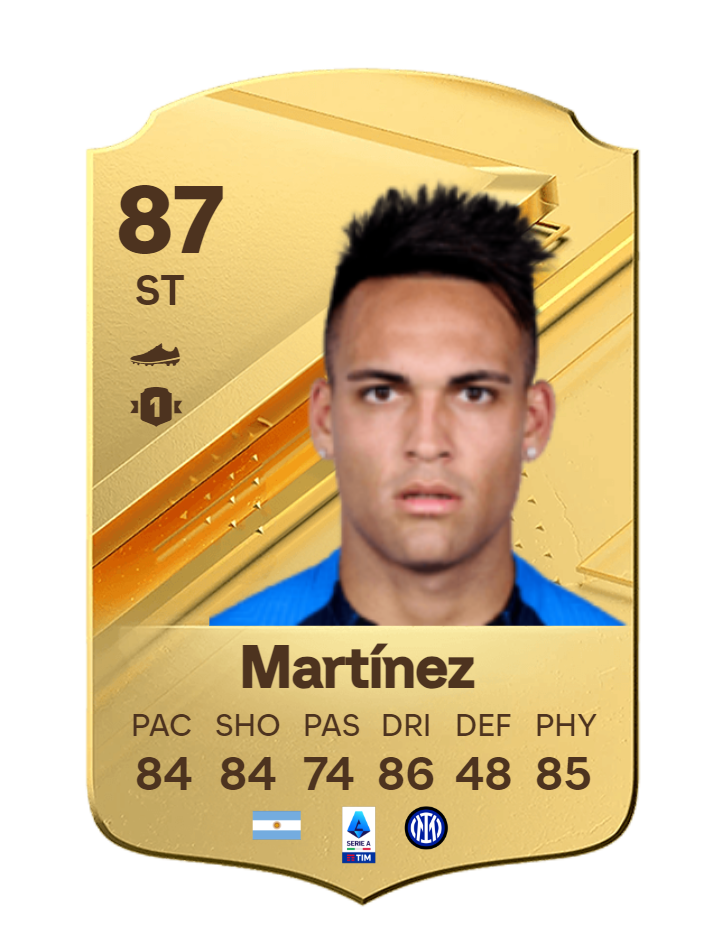 Lautaro Martínez, a rising star from Argentina, claims the sixth position with a rating of 87. Martínez combines intelligent movement with clinical finishing, posing a constant threat to opposing defenses. His versatility and ability to create scoring opportunities for himself and his teammates make him a valuable asset.
7.Romelu Lukaku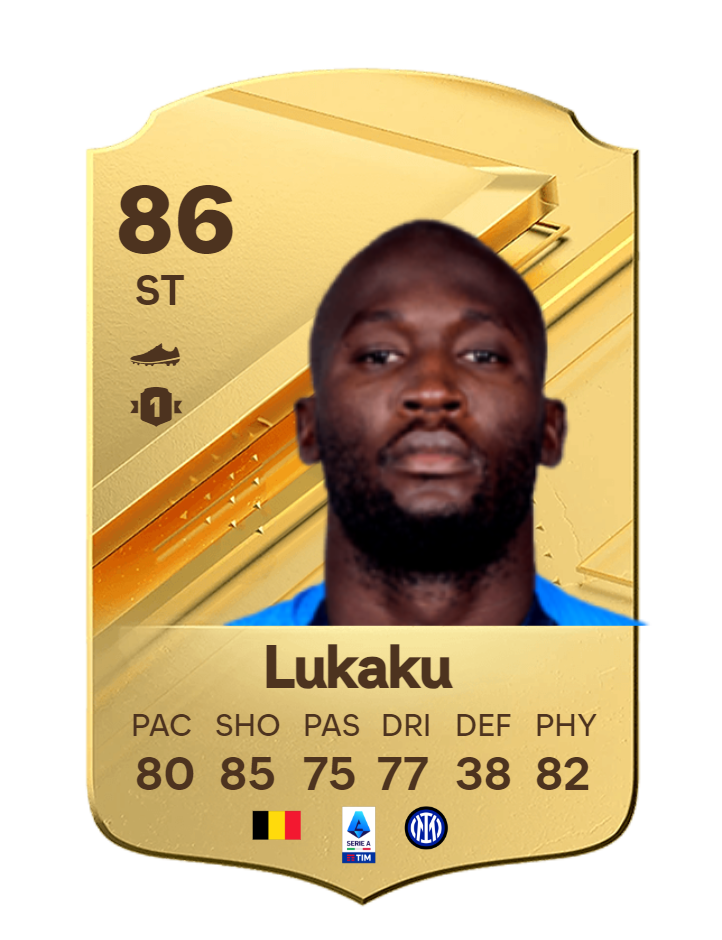 Romelu Lukaku, known for his physicality and strength, secures a rating of 86. Lukaku's powerful presence in the box, combined with his adeptness at holding the ball and finishing with precision, make him a handful for any defense. His contributions both as a goal scorer and a provider of assists make him a well-rounded striker.
8.Ciro Immobile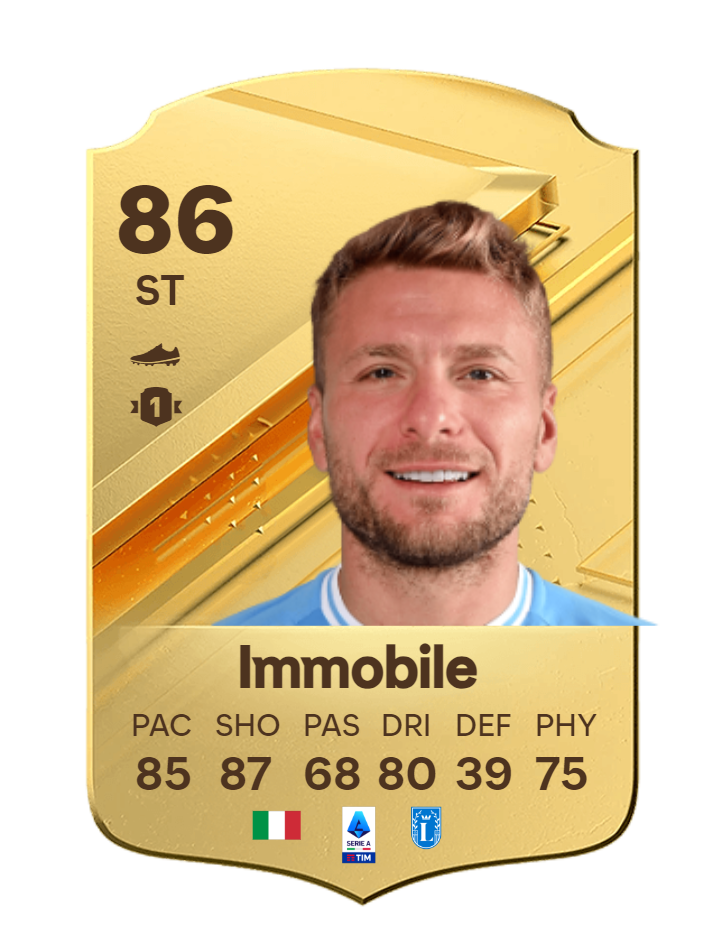 Ciro Immobile, with an overall rating of 86, is a clinical finisher who excels in finding the back of the net. Immobile's ability to read the game and position himself in scoring positions allows him to consistently contribute to his team's success. His composure in front of goal is a testament to his skills as a striker.
9.Antoine Griezmann
Antoine Griezmann, a skillful and intelligent player, also earns a rating of 85. Griezmann's ability to create opportunities through his vision, passing, and dribbling skills adds an extra dimension to his game. His versatility as an attacking player allows him to excel in various roles within the team.
10.Gabriel Jesus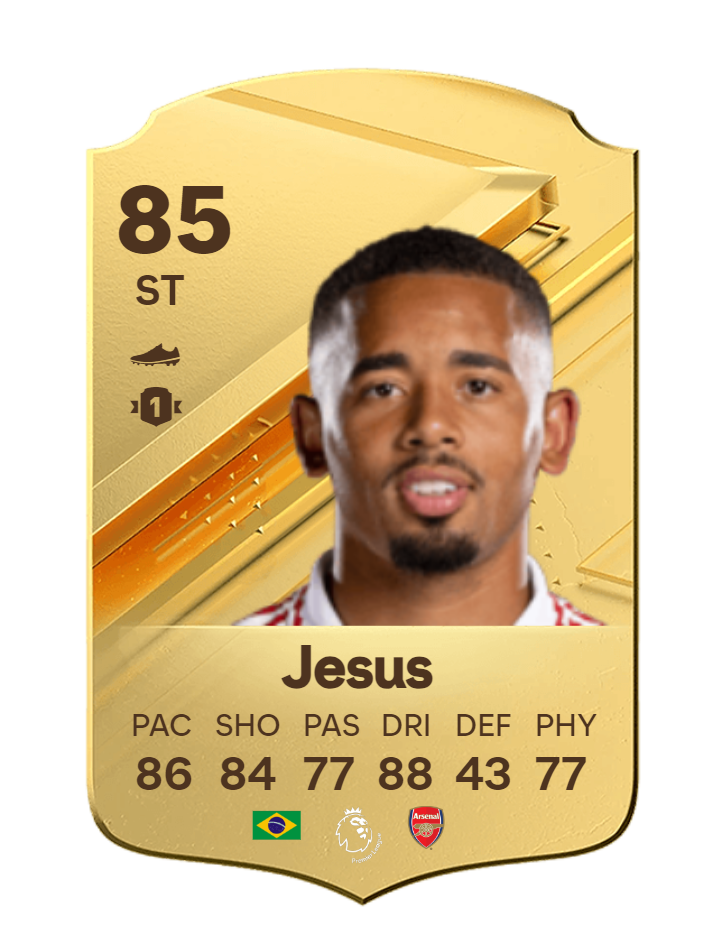 Rounding off the top 10 is Gabriel Jesus, a young Brazilian talent with immense potential. With a rating of 85, Jesus possesses a lethal combination of pace, agility, and technical ability. His ability to score goals and provide assists makes him an exciting prospect for any virtual team.
In conclusion, the top 10 strikers in EA FC 24 exhibit an array of skills and qualities that make them formidable forces in the virtual football world. From the sheer power and precision of Erling Haaland to the finesse and creativity of players like Kylian Mbappé and Antoine Griezmann, these players embody the essence of what it means to be a top-class striker. As fans eagerly await the release of the game, they can only imagine the countless goals and moments of magic these virtual superstars will create on their screens.