Introduction:
EA Sports FC 24 is generating buzz among fans as new information about the game's release date, cover star, and pricing details have emerged. While these details have not been officially confirmed by EA Sports, rumors from a reliable source suggest exciting developments for the upcoming installment in the popular football video game franchise.
Release Date:
According to information provided by billbil-kun via VGC, who has a track record of accurately reporting on unannounced products and release dates, EA Sports FC 24 is rumored to be launching on September 29. Additionally, players may have the opportunity to access a trial version of the Ultimate Edition on September 22. If these rumors prove true, players opting for the Ultimate Edition will have the advantage of experiencing the game before its official release date. This early access period allows players to get a taste of the game's features and potentially provide feedback to the developers.
Cover Star: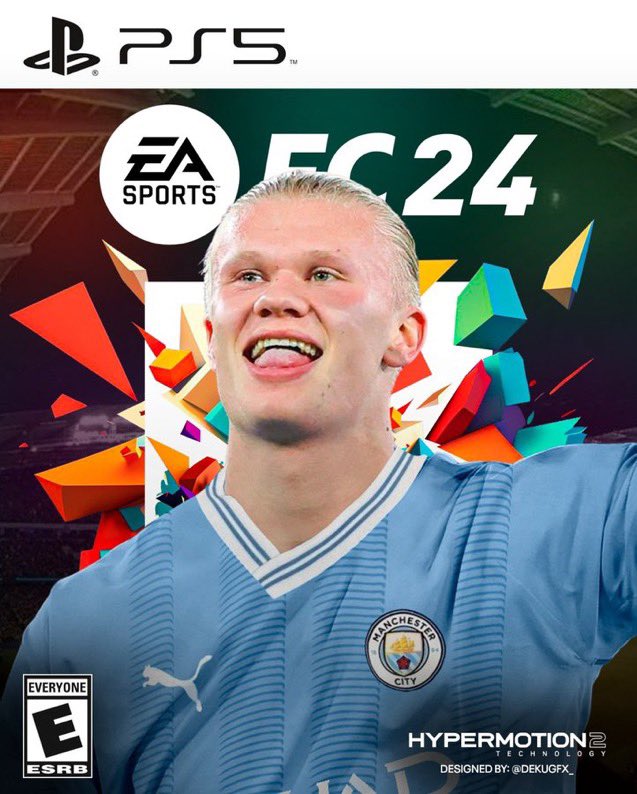 Exciting news has surfaced about the cover star for EA Sports FC 24. It has been announced that Erling Haaland, the talented footballer known for his remarkable performances and impressive goal-scoring abilities, will grace the cover. Haaland's growing influence and popularity in the world of football have captured the attention and admiration of fans worldwide. Being chosen as the cover star of a popular sports video game is considered a prestigious honor, highlighting a player's talent, marketability, and overall impact on the sport. Haaland's selection further solidifies his position as one of the sport's brightest stars and adds an extra level of excitement and anticipation for the upcoming release.
Pricing:
Compared to its predecessor, FIFA 23, EA FC 24 showcases a certain increase in prices across various editions. The Ultimate Edition for PC is now priced at €99.99 / $99.99 / £89.99, which represents a higher cost than the previous installment. The Standard Edition for PC, PS4, and Xbox One is available for €69.99 / $59.99 / £59.99, showing a slight price bump compared to FIFA 23. For the newer console generation, the Standard Edition for PS5 and Xbox Series X|S is priced at €79.99 / $69.99 / £69.99, indicating a moderate increase over the previous game. Meanwhile, the Ultimate Edition in the form of a Cross-Gen digital version has a price tag of €109.99 / $109.99 / £99.99, reflecting a significant rise in cost compared to FIFA 23.
Conclusion:
The release date, cover star announcement, and pricing details for EA FC 24 have sparked excitement among fans of the franchise. While awaiting an official confirmation from EA Sports, players should consider the added content and improvements that may come with the new game when evaluating the value against the increased prices. Ultimately, the decision on whether the price increase is justified depends on individual preferences and the perceived value of the game. Fans should stay tuned for official announcements from EA Sports in the coming weeks for accurate and up-to-date information regarding release dates and early access options.