The highly anticipated NBA 2K24 is set to release on September 8, 2023, and it brings a host of exciting new features for basketball fans. Available on Steam, PS5, PS4, Xbox Series X|S, and Xbox One, this game is ready to take the virtual basketball experience to the next level.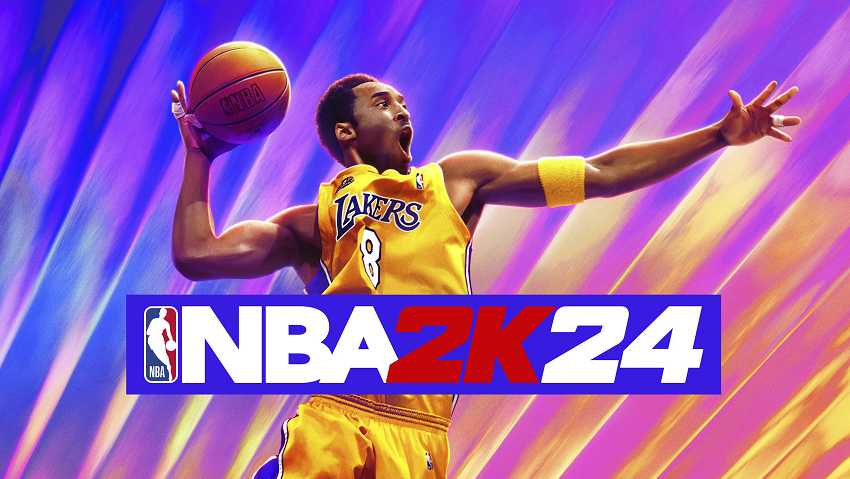 ProPLAY is a groundbreaking feature in NBA 2K24 that converts actual NBA footage into gameplay. This innovation promises to deliver hyper-realistic graphics and elevate the overall authenticity of the game. Similar technologies have been successfully implemented in games like FIFA and WWE, and now NBA 2K24 joins the ranks.Regrettably, ProPLAY will only be accessible on the next-generation consoles, specifically PlayStation 5 and Xbox Series X|S.
To pay tribute to the late Kobe Bryant, NBA 2K24 honors him by featuring him on the cover and introducing the MAMBA MOMENTS game mode. In this mode, players can relive Kobe Bryant's most iconic games, including his legendary 81-point performance and the memorable revenge series against the Boston Celtics in 2010. This mode draws inspiration from NBA 2K11's "Jordan Challenges," which allowed players to experience Michael Jordan's greatest moments.
Crossplay is another exciting addition to NBA 2K24, exclusively available on the next-gen consoles. With crossplay, PS5 and Xbox Series X|S gamers can finally play together, breaking the barrier of console exclusivity. This feature has the potential to revolutionize the multiplayer experience, creating a larger and more inclusive community. Hopefully, crossplay will be extended to PC in the future, further expanding the player base.
As an added bonus, the NBA 2K24 25th Anniversary Edition comes with a 12-month subscription to the NBA League Pass. This subscription grants you access to watch NBA games on demand from any device, allowing you to stay connected to your favorite teams and players. If you're interested in this fantastic offer, be sure to pre-order your copy of NBA 2K24 on the official website.
The introduction of these new features has generated immense excitement among fans worldwide. The MAMBA MOMENTS game mode, in particular, has captivated the attention of many, as players eagerly anticipate the opportunity to step into Kobe Bryant's shoes and relive his historic moments on the court. Get ready for an incredible basketball experience with NBA 2K24!
If you're looking to enhance your NBA 2K24 experience, look no further than buymmog. They offer a wide range of NBA 2K24 coins, allowing you to acquire new players, upgrade your team, and purchase valuable items. With their fast delivery and secure transaction process, you can rest assured that your NBA 2K24 coins will be promptly and safely delivered to you. However, it's important to note that acquiring NBA 2K24 coins from third-party websites like buymmog goes against the game's terms of service and may result in penalties, such as bans or suspensions. Exercise caution and ensure you only engage with reputable and trustworthy sellers.
In conclusion, NBA 2K24 is gearing up to be an extraordinary basketball gaming experience. With its groundbreaking features like ProPLAY, MAMBA MOMENTS, crossplay, and the inclusion of NBA League Pass, players are in for an immersive and authentic gameplay. The introduction of ProPLAY, although limited to the next-gen consoles, promises to deliver hyper-realistic graphics by converting actual NBA footage into gameplay. The MAMBA MOMENTS game mode pays tribute to the legendary Kobe Bryant, allowing players to relive his most iconic games. The addition of crossplay breaks down the barriers of console exclusivity, fostering a more inclusive multiplayer community. And for fans who want to stay connected to the real NBA action, the NBA League Pass subscription included in the 25th Anniversary Edition of NBA 2K24 provides on-demand access to NBA games on any device. However, it's crucial to exercise caution when acquiring NBA 2K24 coins, as obtaining them from third-party websites like buymmog may violate the game's terms of service and result in penalties. So, get ready to embark on an incredible basketball journey with NBA 2K24 and make sure to explore all the amazing features it has to offer!