The latest NBA 2K23 patch, version 6.0, is now available for PlayStation 4, PlayStation 5, Xbox One, and Xbox Series X|S. This update comes just in time for the launch of NBA 2K23 Season 6, which is scheduled for April 7th.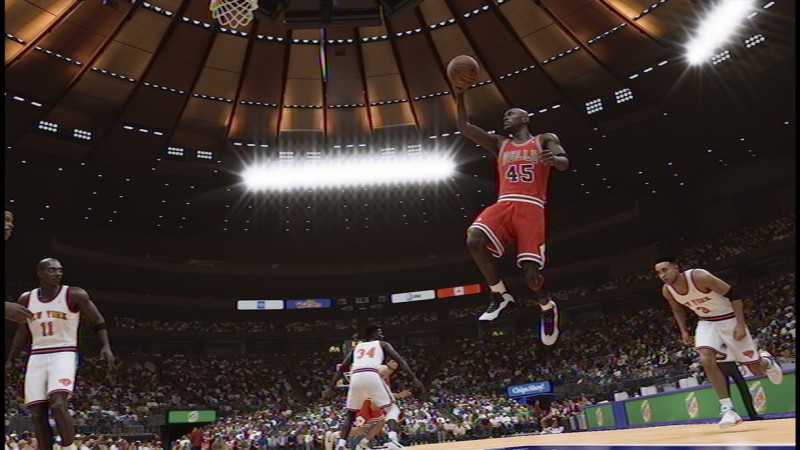 Here are the notable changes in patch 6.0:
GENERAL
Preparations have been made for NBA 2K23 Season 6, which is set to launch on April 7th.
The San Antonio Spurs uniforms now feature the "RM" stripe to honor former owner Red McCombs.
The New York Knicks uniforms now feature the "19" stripe to honor Willis Reed.
The alternate uniforms of the Los Angeles Lakers now have the correct number color.
Additionally, an issue that caused some fans of the Sacramento Kings to have the wrong team logo on the back of their shirts has been fixed.
Furthermore, a number of players, such as Precious Achiuwa, Bol Bol, Anthony Davis, and Aaron Gordon, have received general likeness updates or adjustments.
Historic player Craig Ehlo has received a new or updated sculpt.
GAMEPLAY
The issue where players were able to double-dribble after a pump fake without a violation being called during 1v1 games has been fixed.
MyCAREER/CITY
To enhance the overall experience in the City, there have been ongoing improvements made to improve performance and stability.
An issue that caused losing teams to get stuck in the Event Center when an event ends has been addressed.
A timing issue with the "It's a Cole World" quest that could prevent it from being completed in rare circumstances has been fixed.
To ensure that all players can access the Dreamer Park court games, the requirements have been clarified.
Additionally, the Commentary Language option can now be adjusted from within MyCAREER mode for added convenience.
The inventory list has been updated so that favorited clothing items no longer appear at the end.
MyTEAM/MyNBA/THE W
Several stability fixes and improvements have been implemented for MyNBA, MyNBA Online,MyTEAM, and The W to ensure a smoother and more enjoyable gaming experience.
Overall, patch 6.0 brings several notable changes and improvements to NBA 2K23. Be sure to download the patch to enjoy the enhanced gaming experience.