In Diablo 4, the skill tree is a key component of character development, allowing players to customize their abilities and playstyle. However, with so many nodes and paths to choose from, it can be overwhelming to navigate the skill tree and make informed decisions about how to allocate skill points. That's why we've put together a comprehensive guide to the skill tree structure, covering the different types of nodes you'll encounter and how to make the most of them. We'll also provide in-depth skill guides for each of the game's classes: Barbarian, Sorcerer, Rogue, Druid, and Necromancer. Whether you're a seasoned Diablo player or just starting out, this guide will help you optimize your character build and dominate in the world of Sanctuary.
Skill Tree Structure: A Comprehensive Guide
The Skill Tree is a crucial component of any RPG game. It is the foundation of character development and customization, allowing players to tailor their skills to their preferred playstyle. In this guide, we will discuss the Skill Tree structure and how it works in most RPG games.
The Skill Tree is divided into 7 clusters, each with its own set of skills and passives. As you invest skill points, you unlock access to higher tiers of the tree, which contain stronger and more complex skills. The following is a breakdown of the Skill Tree structure:
0 points: Basic Cluster
At the start of the game, you have access to only the Basic Cluster. This cluster contains your weakest attacks, but they have no cost or cooldown. Many of them help you generate your Primary Resource, which you need to use more powerful skills.
2 points: Core Cluster
Once you invest 2 skill points, you unlock access to the Core Cluster. The Core Cluster contains your main damage-dealing skills. They deal substantially more damage than Basic skills but come at the cost of your resource. This cluster also contains some passives that improve your Core skills.
6 points, 11 points, and 16 points: Unique Clusters every Class
At 6, 11, and 16 skill points invested, you unlock access to Unique Clusters per Class. These clusters comprise an assortment of skills and passives.They usually include defensive and mobility skills, as well as more damage-oriented skills that are more complex and conditional than Basic and Core skills. . Each class has its own set of Unique Clusters, tailored to their specific abilities.
23 points: Ultimate Cluster
Once you invest 23 skill points, you unlock access to the Ultimate Cluster. At this tier, you'll unlock your Ultimate skill, along with its enhancements and supplementary passives. Ultimate skills possess immense power, but come with a lengthy cooldown of at least 45 seconds. Unlike other skills in the tree, you can only choose and have one Ultimate skill at a time.
33 points: Final Cluster
The Final Cluster is unlocked when you invest 33 skill points. This cluster contains several big passives that are a lot stronger than all the others. However, similar to Ultimate skills, you can only pick one passive from this cluster.
In conclusion, the Skill Tree is a vital component of any RPG game, allowing players to customize their skills and playstyle. Understanding the Skill Tree structure is essential to maximizing the potential of your character. As you invest skill points, you unlock access to higher tiers of the tree, which contain stronger and more complex skills. So, invest your skill points wisely and explore all the possibilities that the Skill Tree has to offer!
Different Types of Nodes on the Skill Tree
The Skill Tree is made up of several types of nodes that offer various benefits to your character. Here is an overview of the different types of nodes you can expect to find:
Active Skills
Active Skills are square-shaped nodes that are found in the first five clusters of the Skill Tree. You have the ability to allocate up to five skill points to each active skill, with each subsequent point increasing the skill's power by 10% compared to its rank 1 state.. A fully leveled skill with 5/5 points will be 40% stronger than 1/5 points. A skill that is fully leveled with 5/5 points will have a 40% increase in strength compared to when it had only 1/5 points.The first point you invest into an active skill is ten times more powerful than the next four. Once you have at least one point invested in a skill, it is unlocked and can be added to your skill bar for use in combat.
Ultimate Skills
Ultimate Skills are a subtype of Active Skills, and they are found in the penultimate cluster of the Skill TreeThe primary distinction between Ultimate Skills and other Active Skills is that you can only allocate one point to an Ultimate Skill, and you can possess only one Ultimate Skill at any given time.
Skill Upgrades
Skill Upgrades are diamond-shaped nodes that are attached to every single active skill in the Skill Tree. After investing some points into an active skill, you will unlock its corresponding upgrade called "Enhanced [skill name]." Once you obtain this upgrade, the second level of upgrades for the skill will become available, where you choose between one of two options. Ultimate Skills only have two upgrades and do not offer a choice.
Passives
Passives are round-shaped nodes that can be found in any cluster below the first one. You can invest up to three points into each passive, with each point providing the same benefit. For example, a passive with 3/3 points will have triple the strength of when it had 1/3 points.The majority of passives can be accessed as soon as you unlock their cluster; however, a few passives may be locked and require investing points in one or two other passives to unlock.
Ultimate Passives
The last cluster of the Skill Tree contains big round nodes called Ultimate Passives. These nodes offer powerful passive effects, similar to other passives. However, you can only pick one Ultimate Passive, and you only need to invest one point into it.
In conclusion, understanding the different types of nodes on the Skill Tree is crucial to creating a powerful and customized character in any RPG game. By investing your skill points wisely and selecting the nodes that best suit your playstyle, you can create a character that is uniquely your own.
Skill points
As you traverse the game and progress through levels, you earn valuable skill points that can be used to unlock and upgrade your abilities. Beginning at level 2, each level you gain will grant you one skill point, which can be allocated freely without any cost. However, if you need to undo any skill point allocation, you will be required to pay a certain amount of Gold starting from level 7, with the cost increasing steeply as you level up.
In addition to the skill points earned through leveling, you can also obtain a few extra points through the Renown system. For instance, in the Fractured Peaks region, you can earn an additional three skill points. Assuming similar opportunities across the other four regions, you can potentially gain a total of 15 skill points from renown.
It's worth noting that some items in the game can also enhance your skills, but you still need to invest at least one skill point into those skills before you can access their upgrades. These additional ranks do not affect your skill tree progression, but they can significantly boost your character's power.
Overall, carefully managing your skill point allocation is crucial in creating a unique and powerful character that best suits your playstyle.
Barbarian Skills Guides
The Barbarian class has long been known for its brute strength and ability to dominate in close-quarters combat, making it a fan favorite in the Diablo franchise. If you're the type of player who enjoys fearlessly charging into battle, then the Barbarian is the perfect pick for you.
So if you're ready to take your Barbarian gameplay to the next level and stand out from the crowd, this guide is the perfect resource for you.
Upheaval Barbarian
We recommend that you use this appliance when you first start playing the character,This leveling guide takes a unique approach by emphasizing the devastating Upheaval ability. Unlike other Barbarian builds, Upheaval deals tremendous damage from range, granting you superior survivability. By prioritizing the generation of massive amounts of Fury, you can unleash a barrage of Upheavals with unparalleled efficiency, paving the way for swift and successful leveling.
Whirlwind Barbarian
This fan-favorite spin-to-win build may not be the strongest initially, but it becomes more effective once the Fury generation improves. It excels at clearing trash mobs but may struggle against bosses. Nonetheless, it's a fun and viable option for players who enjoy the whirlwind playstyle.
Rend Thorns Barbarian
This distinctive playstyle gained immense popularity during the Early Access Beta. During the initial stages of gameplay, Thorns is an immensely powerful attribute, particularly if you are able to acquire gear that features Thorns rolls without having to invest excessive amounts of Gold rerolling at the Occultist. While this build guide places more emphasis on maximizing Rend towards the end, players could easily allocate those points towards the Thorns passives that have already been acquired, effectively transforming themselves into a formidable Barbed Wire character.
Sorcerer Skills Guides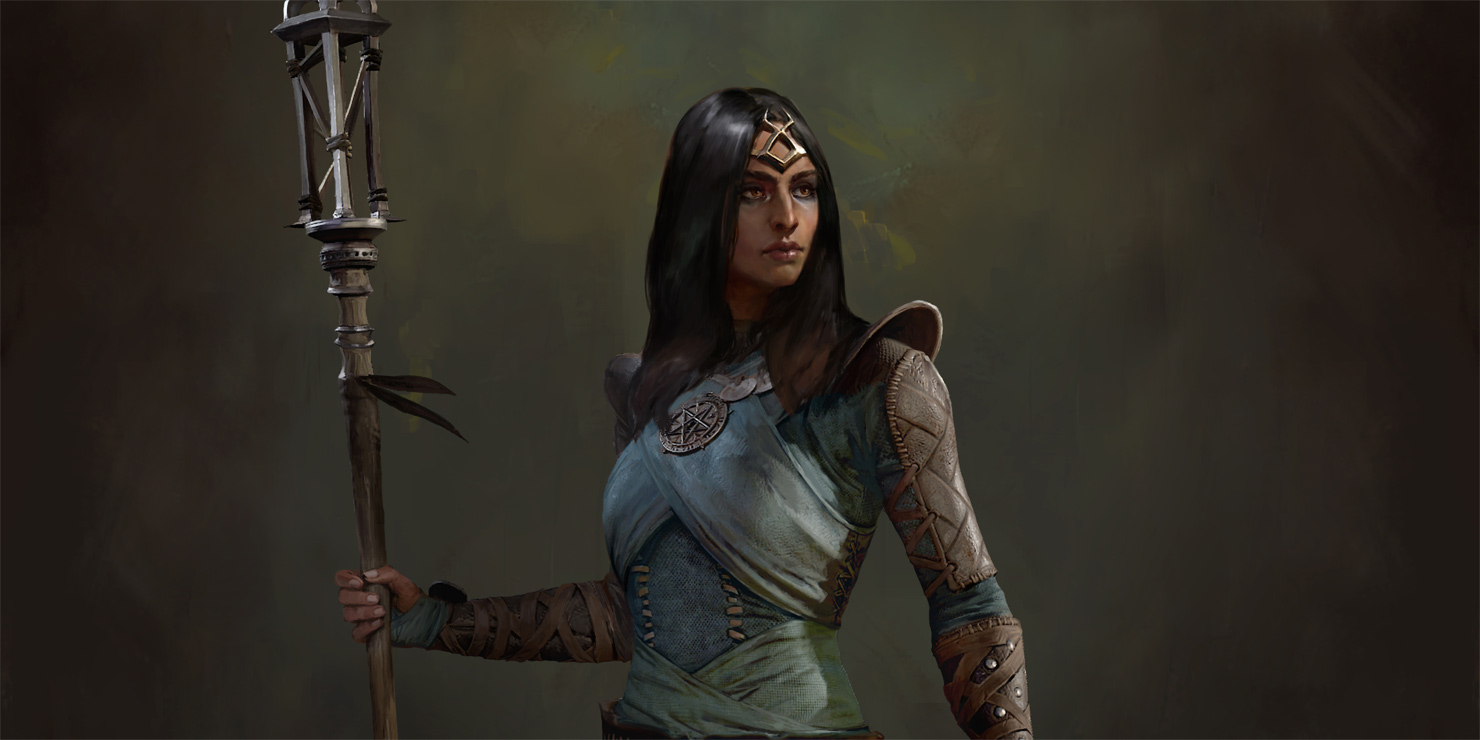 The Sorcerer is a true master of the raw elemental magics that permeate throughout the world of Sanctuary. With the ability to summon blizzards, ignite foes with hydra, or engage in lightning ping-pong with Chain Lightning, the Sorcerer is unparalleled in ranged destruction. However, be cautious not to become overconfident and end up bested in close combat.
Hydra Lightning Sorcerer
The leveling guide in question adopts a distinctive methodology by prioritizing a selection of favored skills from the past. The core of the guide revolves around the utilization of Hydra and Chain Lightning, which are renowned for their extraordinary single-target damage-per-second (DPS) output. Meanwhile, Fireball in the Enchantment Slot can cover all your AoE needs, making for a well-rounded and formidable build. With these skills at your disposal, you can easily dispatch enemies from a safe distance and quickly level up your Sorcerer.
Full Fire Sorcerer
This particular strategy involves the utilization of Fireball, which was eventually substituted with Firewall, as well as Hydra and Inferno, all of which work in tandem to create a vast expanse of fiery destruction across the entire map. It might be assumed that the inhabitants of the Seven Hells are accustomed to living in scorching hot environments, but in reality, they end up becoming excellent fuel for the flames.
Full Lightning Sorcerer
The strategy employed in this particular build involves the utilization of Chain Lightning to deliver effective damage to a single target, while simultaneously utilizing a combination of Arc Lash Enchantment and Shocking Impact passive to generate area-of-effect (AoE) damage. The potency of this build is particularly notable when Unstable Currents is active, but the skill's 70-second cooldown with a mere 10-second duration poses a significant challenge. However, as one begins to accumulate more Cooldown Reduction, Critical Strike Chance, and Crowd Control Duration, the effectiveness of the build increases exponentially. Nevertheless, achieving this level of optimization can be quite challenging when operating within the constraints of a level 25 capped BETA.
Ice Shards Sorcerer
The crux of this Sorcerer build centers around its Cold-based theme, which harnesses the power of Ice Shards to skewer and vanquish hordes of menacing monsters. While the build boasts immense strength once all the necessary components are in place, it is heavily reliant on having the correct Enchantment Slot, which can pose significant difficulties during the initial levels ranging from 5 to 15. However, those who opt to embrace this build can also unlock the highly advantageous Aspect of the Piercing Cold by venturing into the treacherous Dead Man's Dredge.
Ice Blades Deep Freeze Sorcerer
The following build can be deemed somewhat gimmicky in nature, as its success is hinged upon the reduction of Summoned Ice Blades' cooldown time, resulting in an overwhelming number of blades being produced. Additionally, the build also utilizes Frost Nova to keep targets Frozen and Vulnerable, while Teleporting across the battlefield with ease, rendering the user almost entirely invincible. However, it is important to note that prior to attaining level 15, this build may prove ineffective. Furthermore, it is widely anticipated that this build may be subject to significant nerfs before the game's official release, making it imperative for interested players to take advantage of its current power while they still can.
Rogue Skills Guides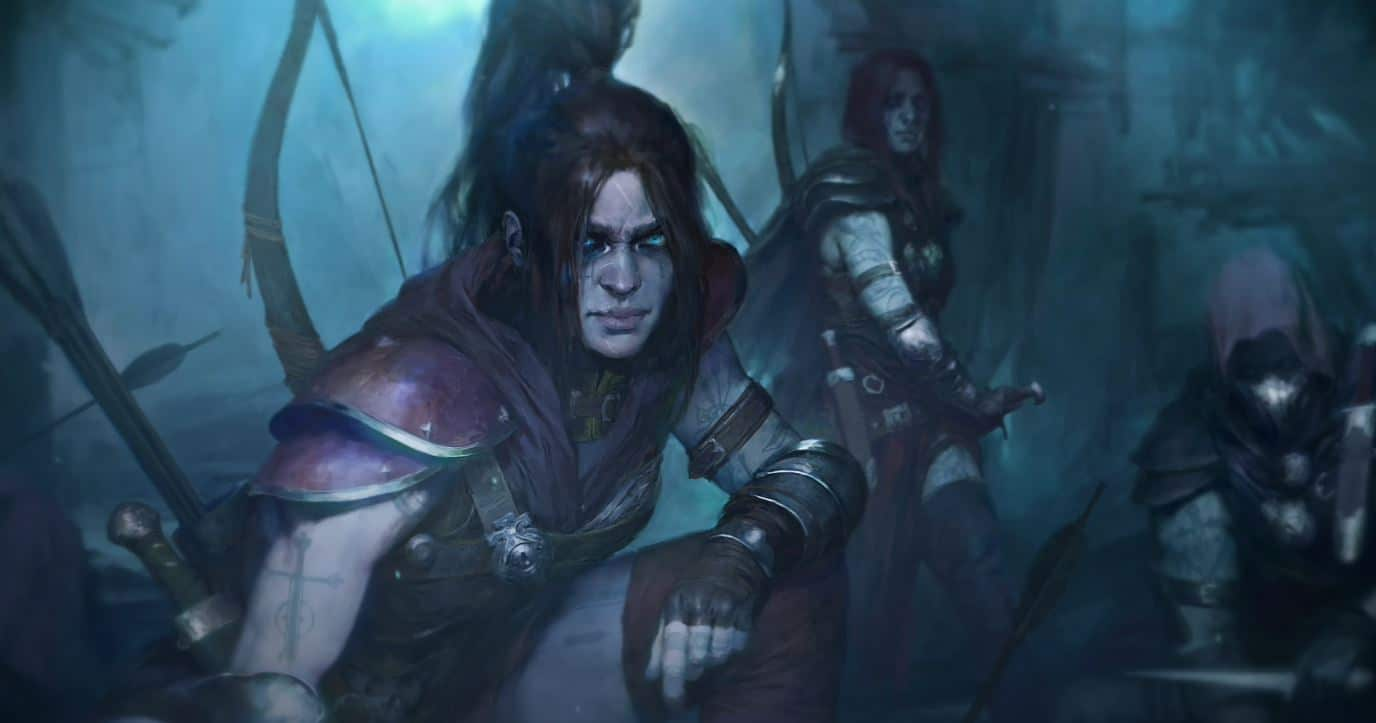 The Rogue is a nimble and quick combatant, who relies on a blend of melee and ranged attacks, augmented by a variety of sneaky tactics, such as grenades and traps, to outmaneuver their adversaries. The Rogue's gameplay is characteristically fast-paced, with an assortment of combat styles that can be customized to cater to the player's individual preferences. The Rogue's abilities are fueled by Energy, a resource that steadily replenishes over time or can be rapidly recharged via certain effects. While the majority of the Rogue's skills deliver Physical damage as the default, there exist methods to infuse elemental damage types such as Cold, Poison, and Shadow into their attacks.
Twisting Blades Rogue
Twisting Blades proves to be an exceptional choice of skill for players seeking to level up quickly, owing to its capacity to deliver area-of-effect (AoE) damage while on the move. The skill integrates a melee-based approach with unparalleled mobility, enabling players to strike multiple targets while darting through various zones with ease. Although it may not be the simplest skill to master, the satisfaction of executing it flawlessly makes it all the more worthwhile.
Barrage Rogue
For those who desire a straightforward ranged build, look no further than this. Barrage equips players with the ability to unleash hails of arrows upon groups of enemies, whilst also providing impressive single-target damage by employing shotgunning techniques with multiple arrows.
Flurry Rogue
For players seeking an alternative full-melee play style that is less complex than Twisting Blades, this build is an excellent choice. Rather than darting around the battlefield, this build focuses on utilizing daggers to stab opponents. The build incorporates both Shadow Imbuement and Poison Imbuement to enhance both area-of-effect (AoE) and single-target damage, respectively.
Penetrating Shot Rogue
For players seeking a genuine archery-centric build, Penetrating Shot is the way to go. This long-range build allows players to pick off monsters from a safe distance, employing the combination of Shadow Imbuement and Poison Imbuement, much like Flurry, to obtain the best of both worlds.
Druid Skills Guides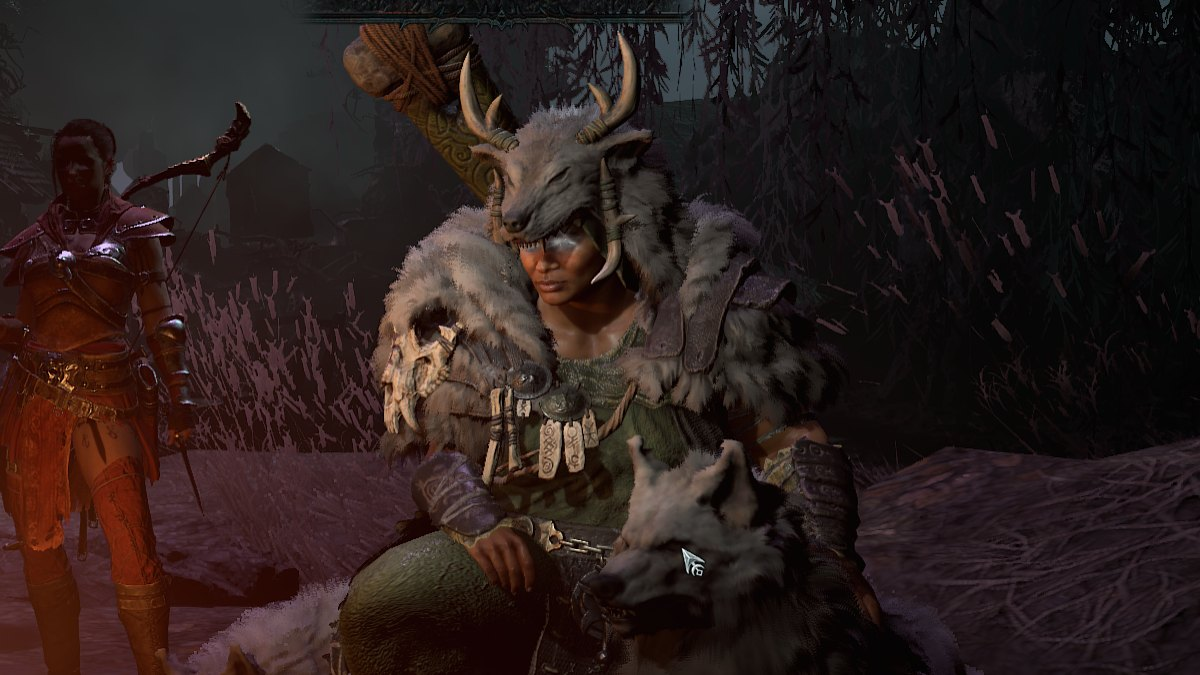 The Druid class has a vast array of abilities at their disposal, allowing them to harness the forces of nature to devastating effect. With Tornadoes, Landslides, and Lightning Storms, the Druid can wreak havoc on their enemies. Additionally, you can opt to transform into a Werewolf or Werebear, using abilities like Shred or Pulverize to focus on close-range combat.
Tornado Druid
This leveling guide is dedicated to the Tornado skill, harkening back to the good old days of Diablo 2! With this build, you'll unleash powerful twisters upon your enemies, dealing continuous damage over time. In addition, Earthen Bulwark, Wolves, and Trample provide excellent utility in the form of defensive capabilities and mobility. These skills only require a single skill point, leaving plenty of room for experimentation with different passive abilities.
Lightning Storm Druid
Lightning Storm is a devastating AoE attack that deals massive amounts of lightning damage, making it ideal for clearing out groups of enemies. However, it's important to note that you'll need to use Lightning Storm every four seconds to prevent having to recharge it. While it's an excellent choice for dealing with crowds, it's not particularly effective against single targets.
Landslide Druid
Landslide is a potent attack that deals significant damage, but it has limited coverage when it comes to AoE. This build is particularly adept at taking down individual targets and picking off elite enemies from afar, frequently stunning them in the process. However, it may take some time and practice to become truly proficient with this build.
Shred Druid
This build centers around the Werewolf abilities of the Druid, allowing you to stay in this form for extended periods. The focus is on utilizing the Shred ability, which is a powerful three-attack combo that deals the most damage with the final strike.
Pulverize Druid
This build is built around the Pulverize ability, which allows you to pulverize your enemies with massive melee hits while in Werebear form. Even the toughest demons will crumble before your might! While this skill is purely melee-focused, it provides excellent defensive capabilities. The best part about this build is that you'll be able to stay in Werebear form almost constantly.
Necromancer Skills Guide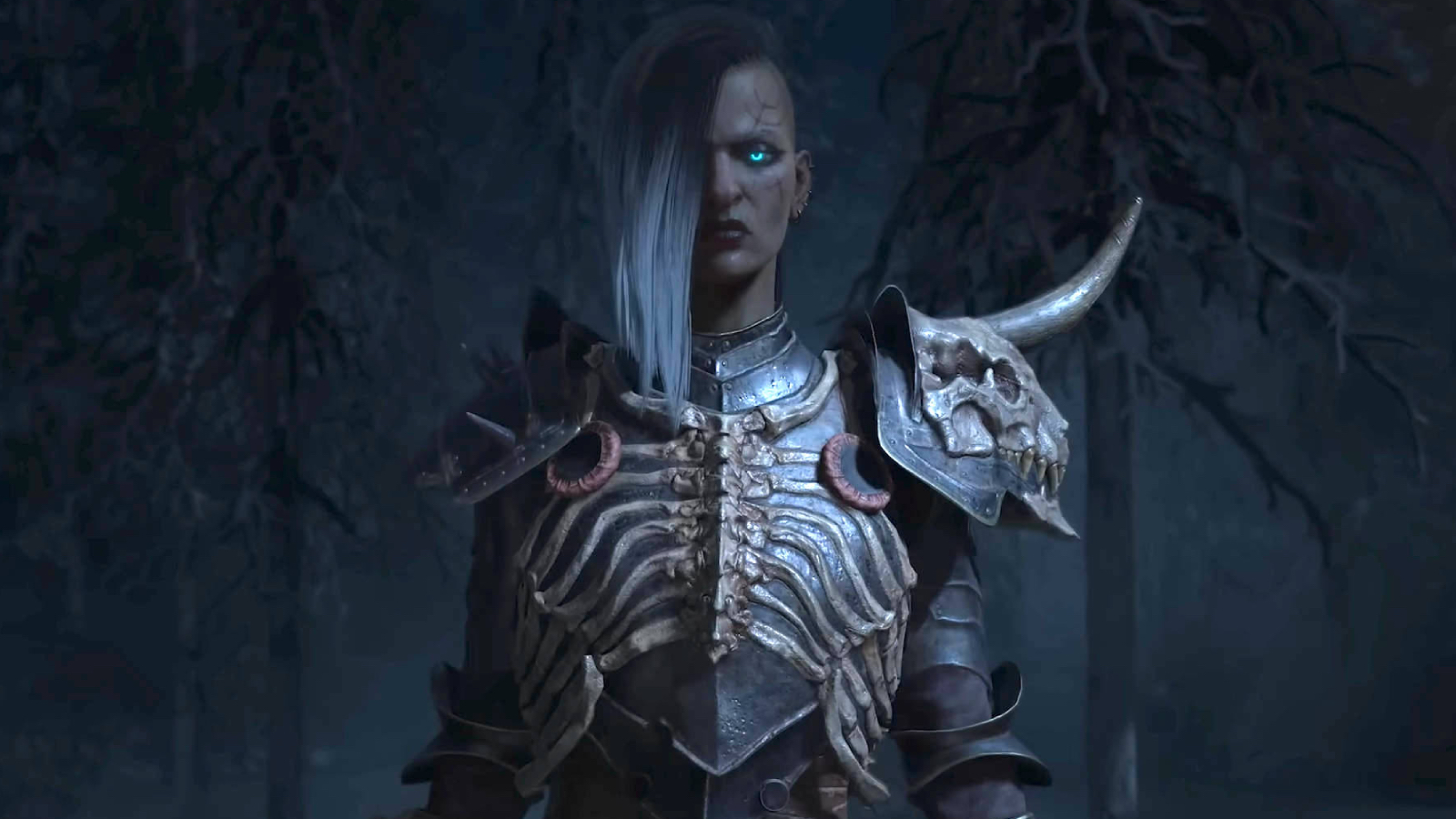 The Necromancer is a master of Life and Death, wielding power over the very essence of their enemies' beings. With the ability to manipulate blood and raise the dead, they can summon minions to serve as both a shield and a deadly offensive force. In the hands of a skilled Necromancer, even the corpses of fallen enemies can become macabre artillery rounds.
Corpse Explosion Necromancer
This leveling guide focuses on combining the two most potent skills in the Necromancer's arsenal for early-game progression. By using Blood Surge to apply Empowered on every other cast, you can deal massive damage to enemies across the entire screen. This ability also conveniently lines up corpses for the true star of the show: Corpse Explosion. With this devastating skill, you can turn your enemies' fallen allies into deadly explosive weapons, wiping out entire groups of foes in one fell swoop.
Summon Necromancer
This build is designed to maximize the damage output and effectiveness of your summoned minions, placing the Necromancer in a more supportive role. By utilizing AoE and channeled shadow damage-over-time abilities, as well as crowd control, you can ensure that your minions are able to deal maximum damage to your enemies. Additionally, this build allows you to wield the power of the Army of the Dead ultimate skill, which boasts one of the most impressive skill animations in the game. With this ability, you can unleash a tide of creaky bones and blood upon Sanctuary, overwhelming your foes with sheer numbers.
Full Blood Necromancer
This build is designed to answer a simple question: what if you could turn Sanctuary into a bloody massacre? To achieve this goal, we focus on utilizing Blood Lance instead of the more commonly used Blood Surge, and we select skills that empower our blood-based damage dealers. Additionally, skills like Corpse Tendrils and Decrepify can be used to crowd control monsters and group them up for maximum AoE damage potential. However, it's important to note that this build can be very difficult to pilot on a controller, so be warned before attempting to use it.
Bone Spirit Necromance
Let me be frank with you: this build has the potential to absolutely decimate crowds of monsters and bosses alike, but only if you can generate enough resources quickly enough. The key to this build is Bone Spirit, which requires you to have maximum resources when you cast it. To make the most of this skill, we focus on reducing its cooldown as much as possible to spam it. However, if you don't have enough resources, you'll be left vulnerable and unable to deal damage effectively. Therefore, it's important to have the proper gear to support this build before attempting it. Additionally, Corpse Explosion becomes a valuable resource generator thanks to Grim Harvest, which consumes corpses to restore resources.
The skill point allocation suggestions we provide are only meant to offer guidance, and the most suitable way to allocate your points is something you'll need to explore in the game. The good news is that you can fully reset your skill tree for just 2,000 gold at level 25, which is a relatively small amount. This means that you can experiment with any of these builds at any level, without fear of being locked into one particular playstyle. If you're looking to level up quickly, you may want to consider
buying Diablo 4 coins
or
buying Diablo 4 items
from a reputable site like
buymmog.com
. However, it's worth noting that using these builds from level one may require an additional 1-2 hours to reach the maximum level, as you may need to adjust your playstyle to match the strengths and weaknesses of the build.