The highly anticipated Diablo 4 is set to launch on June 2 2023, but players can get a glimpse of the game in the Early Access Open Beta weekends runs from March 17 at 12 p.m. EDT and runs to March 20 at 3 p.m. EDT.The latest developer live stream revealed more details on Stronghold and Armor systems, Open Beta rewards, and minimum PC requirements.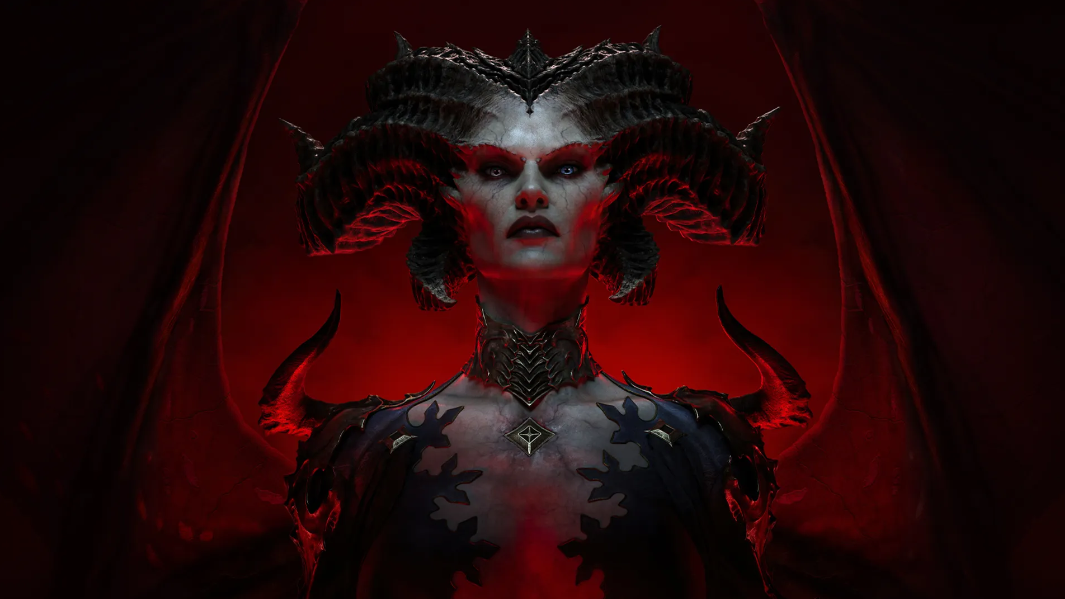 Rewards for Playing the Open Beta
Blizzard Entertainment announced that while progress made in the Open Beta will not carry over into the full game release, players will be rewarded with in-game items that can be taken to the full game. These rewards include the titles "Initial Casualty" and "Early Voyager," as well as an adorable wolf backpack cosmetic item. Players who reach level 20 in the Open Beta will receive a ferociously cute "Beta Wolf Pack" cosmetic item. It's important to link your Battle.net account to your game to receive these rewards.
World Bosses
Diablo 4 introduces World Bosses to the franchise, which will feature in the open world of Sanctuary as events where up to twelve players can take part. The demonic Ashava will be the World Boss for the Open Beta weekends. Ashava will spawn at four different times over the day so that all time zones will get a chance to take on this mighty foe. During these events, players will fight with others on the server to defeat the optional bosses, and the camera will pull out so that players can see everyone's efforts to take down the beast.
Playable Classes in the Open Beta
The Early Access Open Beta, which runs from March 17 to March 19, will feature three playable classes: Barbarian, Sorcerer, and Rogue. Blizzard has announced that during the all-access weekend, from March 24 to March 26, players will have access to five classes, including the Druid and the recently revealed Necromancer. Couch co-op will be available for console players, and four-player online co-op will be available for players on all platforms. Playing with others will also earn players XP bonuses of up to 10%.
Diablo 4 Armor System
During the developer live stream, Diablo 4's lead systems designer, Meng Song, revealed more details on the game's armor system. Characters will have five armor slots: Helm, Chest, Boots, Legs, and Gloves. Armor will scale with item power, and players will have to source ways to mitigate elemental resistance in-game as there will be penalties at higher world tiers. Unlike in Diablo 3, armor will protect against physical and elemental damage at half the percentage of the physical mitigation. Monsters will also have armor, enabling developers to better tune the enemies to the player level.
Strongholds
Strongholds are locations of significance within the realm of Sanctuary that have been infiltrated by malevolent forces. Players will discover Strongholds, each in a different location with a different story and gameplay objective, and complete associated tasks to liberate them from their demon overlords. Upon completing a Stronghold, players will clear the area and unlock additional content. Some Strongholds will become towns, vendors, or waypoints as the people of Sanctuary feel safe to return to their homes.
Diablo 4 System Requirements
The picture blow is the minimum and recommended requirements posted on Blizzard's website:
Final Thoughts
With the Diablo 4 Open Beta around the corner, players are eagerly awaiting the chance to get a glimpse of the game's world, systems, and mechanics. The addition of World Bosses and Strongholds brings new features to the franchise, and players are excited to see how they'll fit into the game. As for the rewards, who can resist an adorable wolf backpack? Happy demon hunting!
You can visit buymmog for its cheap and safe Diablo 4 Gold.