If you were unaware of Inter Miami before, Lionel Messi's transfer to the MLS side has certainly brought them into the spotlight. This move marks Messi's first time playing outside of Europe in a football game, prompting fans to wonder if his new team will be featured in EA Sports FC 24.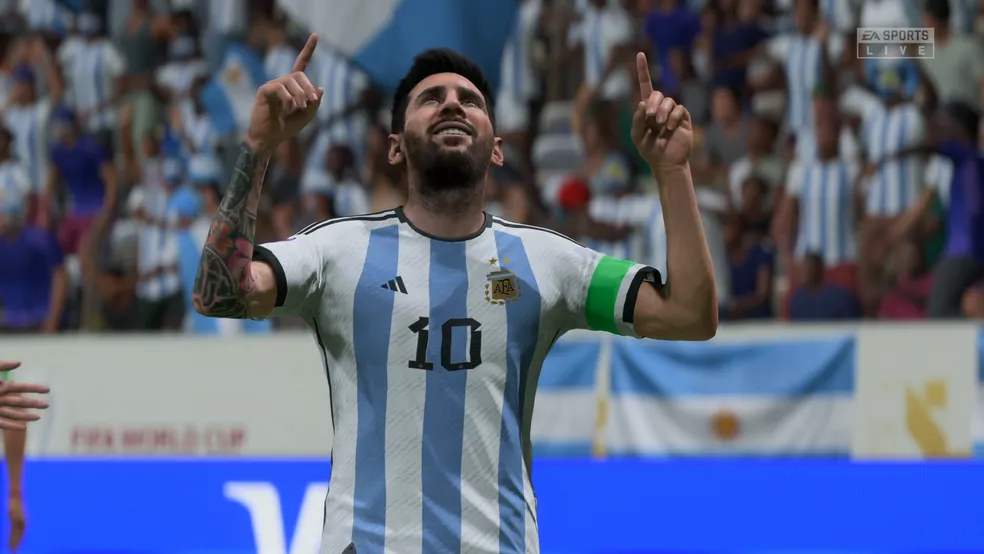 Given the uncertain state of licenses, let's cut through the noise and examine whether Messi's latest club will make an appearance in EA Sports FC 24.
Lionel Messi's shocking announcement that he is leaving PSG and joining Inter Miami has made waves around the world. It's quite unexpected that his next destination would be Inter Miami, a relatively new addition to the MLS roster. The team is owned by the renowned football star David Beckham, and it's likely that Messi was swayed by the combination of Beckham's star power and the financial aspects.
Not only will Messi become a prominent figure in the MLS, but the upcoming World Cup, which will also take place in the United States, adds to the significance of his move. When it comes to EA Sports FC 24, it's highly probable that Inter Miami will be featured in the game. EA has been strengthening its ties with the MLS in recent years, and Inter Miami already appeared in FIFA 23. EA, as the developer, has managed to retain many licenses as they embark on this new era of football gaming.
Watching Messi play in Inter Miami colors instead of PSG or Barcelona may feel strange, but that will indeed be the case in EA Sports FC 24. Despite Barcelona's efforts to bring him back, Messi has chosen Miami as his next destination. After his heroic performance in the World Cup, Messi is ready to step out of the limelight and focus on his football as he enters the twilight years of his career.There is a growing possibility that both Messi and Cristiano Ronaldo will no longer be part of the elite group of players rated 90 or above in EA Sports FC 24.
EA Sports FC Brand Reveal
Finally, EA has unveiled its new brand vision, identity, and logo for EA Sports FC. The brand design draws inspiration from the iconic triangular shape found in football. From passing techniques to set plays, the triangular shape is deeply ingrained in the essence of football and now serves as the foundation for EA Sports FC. The brand is set to debut in over 100 matches across the world's major leagues in the coming days, including the Premier League, La Liga, Bundesliga, Serie A, and Ligue 1, where fans will have their first glimpse of the new brand in action.
Nick Wlodyka from EA Sports FC expressed, "This is where the story of EA SPORTS FC begins. We are building upon our 30-year leadership and history of creating experiences that unite the global football community, and we are committed to taking it into a future that prioritizes the fans."