FIFA 23's Possible Release Date
It's getting close to the end of FIFA 22 this summer, which means it's only a matter of time before you get to FIFA 23. Expectations are high for the new FIFA since it's the last game released under the FIFA official name.
As for FIFA 23, EA hasn't revealed much information about the game except for cross-platform play and card leaks. In the middle of the summer, EA may typically announce the release date and details about the upcoming FIFA game.
FIFA Series' Usual Release Schedule
Firstly, the launch of FIFA 22 took place On October 27, 2021. Every September, EA releases a new FIFA, with the COVID-19 epidemic being a factor in FIFA 21. In most cases, early access starts at the beginning of September, while player ratings are made public in August. Therefore, we may predict FIFA 23 to launch in September, most likely in the middle of September. A week prior to the game's release, the beta version is most likely to arrive. We don't foresee a further delay to drive the game back, as FIFA 21 did. Turn back to the point that we'll have to wait for EA Sports to announce the game's release date, which is probably going to occur sometime around the start of August.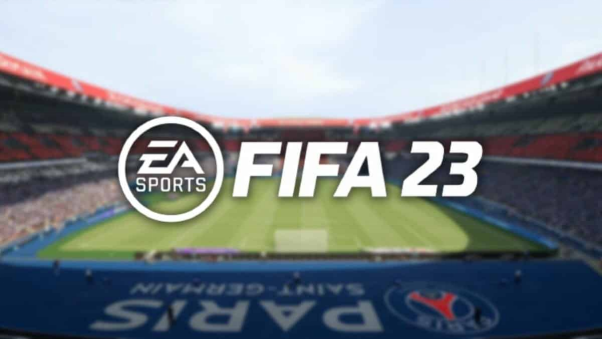 FIFA 23's Cover Star: Who Is It?
It is still possible to speculate about who EA Sports will pick for FIFA 23's cover star, even though EA Sports has yet to announce its choice.
It is the second year in a row that Kylian Mbappe is FIFA 22's cover star. Furthermore, it may indicate that EA will pick up a different player.
Jude Bellingham and Erling Haaland are two footballers who have made a name for themselves. Apparently, we think there is a reasonable likelihood that Erling Haaland will appear in FIFA 23 too, Since Erling Haaland became one of the best signings this summer as Manchester City activated his €60 million (£51.2 million) release clause. Haaland deserves to be the face of FIFA 23 because he was the hottest seller of the summer and was a total beast throughout the entire season.
Although it is debatable, given that FIFA 23 marks the end of an era. Could the cover include a gathering of renowned athletes? A completely fresh look for the finished product? Although we won't know for sure until it's released, Haaland is a good guess based on previous FIFA iterations. For confirmation of who will appear on the FIFA 23 cover, we must wait for EA Sports to announce it.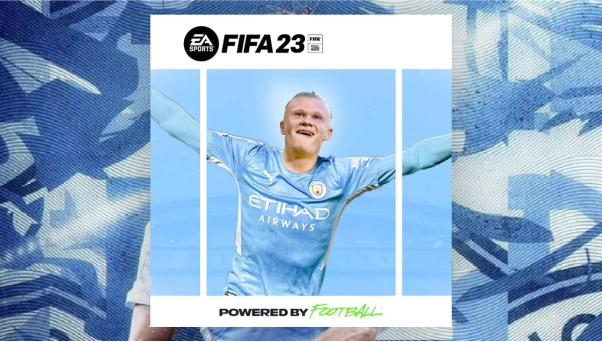 *Mock covers being created for FIFA 23
FIFA 23's Possible Function Updates:
FUT 23 Without Flashback Benzema and Kimpembe
Presnel Kimpembe's standard gold card in FIFA 22 Ultimate Team is the worst thing ever. No matter how good or quick it is, no attacker can get past this cabinet. Kimpembe wins every battle and header, blocks every shot, and the card must be bugged in some way. And always in a really peculiar manner. Even knowing how many controllers were damaged there is not something we want to know. Flashback During the early stages of FIFA 22, Karim Benzema in particular dominated. In the Weekend League before the TOTYs, the Frenchman was often the top striker. There is no way to delete both players from FIFA at once. Despite this, the players' efforts have been impressive.
Get rid of competing with the same teams (PSG)
You're aware that as soon as the loading screen for a season or the cooperative game ends, you suddenly find yourself in the Parc des Princes, where you will face PSG. Again. As usual, you find it quite irritating. Do you, however, want to place the responsibility on the rivals for fielding the greatest team in the match? In fact, EA might make it so that you can't play the same team twice in a row when searching for opponents in FIFA 23 matching.
Every Goal Anthem And Chants For FIFA 23
An interesting idea. And it must be acknowledged that this is already a huge improvement over FIFA 21. Costly licenses are undoubtedly one factor in goal anthem absence. It's not like EA generates billions of dollars a year from FIFA. However, it is unquestionably necessary to incorporate fan chants for every club with a license.
Starting in Their youth, Both Coaches And Players
This is genuinely fascinating. You begin as a young player or coach, play soccer all your life, and pass through all the youth stations. Perhaps a more critical tone could be added to this mode to highlight the cruel nature of soccer. Similar to Alex Hunter's plot, but with a much earlier start and a longer duration.
Play Custom Players For Your Career Team
Playing your own club was added as a new element for the career mode in FIFA 22. But the crazy part was that you could only utilize game-generated players. You also wish to use your own players in your own club.
Choose A Referee's Jersey
Who is unaware of it? In career mode, the referee frequently dresses up the same color as two teams. That is obsessively awful. Continually, Chances are that folks would customize the jersey of the referee in advance of a match.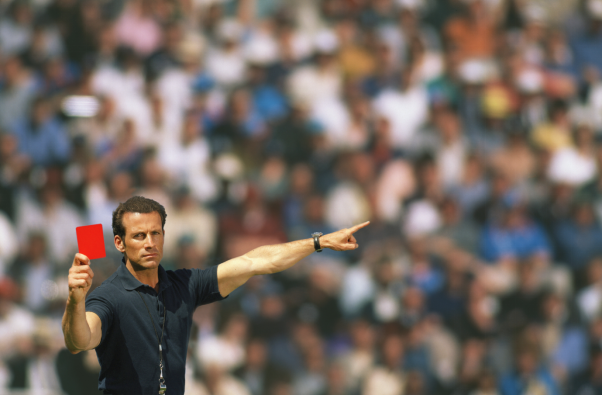 Buymmog

Outstanding to Trust
Buymmog provides safe and instant coins, in the future after the game has been released, you can buy FUT 23 coins from Buymmog, at a more favorable price. Buymmog has benevolent customer service on a dependable platform that is available 7 days a week. Myriad EA players choose and trust Buymmog.com, you will have no scruples about your purchase. Simply choose the platform and select the precise coins you desire, and finish placing your order. You could get close to creating a potent, unbeatable Ultimate Team thanks to its rapid delivery. Have a try now!